Will you enjoy your trip to San Diego Safari Park enough to justify the cost, time & effort? I've prepared a quick quiz to help you decide. You'll also discover what makes Safari Park different than a zoo and whether it's good for toddlers & babies.
Visiting San Diego Zoo Safari Park is worthwhile for animal lovers. It's famous for large field enclosures where herds roam free. You'll like it if you enjoy close-up contact with wildlife, few crowds, long walks and have 4 to 6 hours to spend. Paid Safari tours are recommended but not necessary.
Read on for more details on what makes Safari Park worth your money, time, effort and interest. And whether bringing infants & toddlers along is a good idea.
If you make purchases through the links in this post, I may be compensated. Read my Advertising Disclosure for more info. Thanks! ~ Nancy
Save with a secret San Diego Safari Park promo code on each 1-Day Pass. Go any day. Go directly to the gate. Click HERE to buy. Enter the code at checkout. You will get your tickets by email.
*By clicking the link above you agree to receive an automated email message. Valid only at aRes Travel, San Diego's local authorized ticket seller. Read my full privacy policy.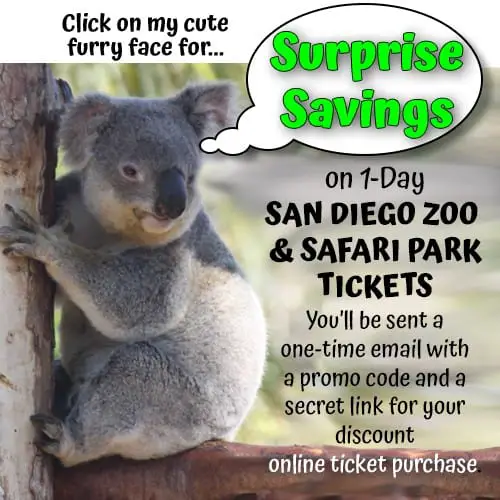 Is San Diego Safari Park Worth the Money?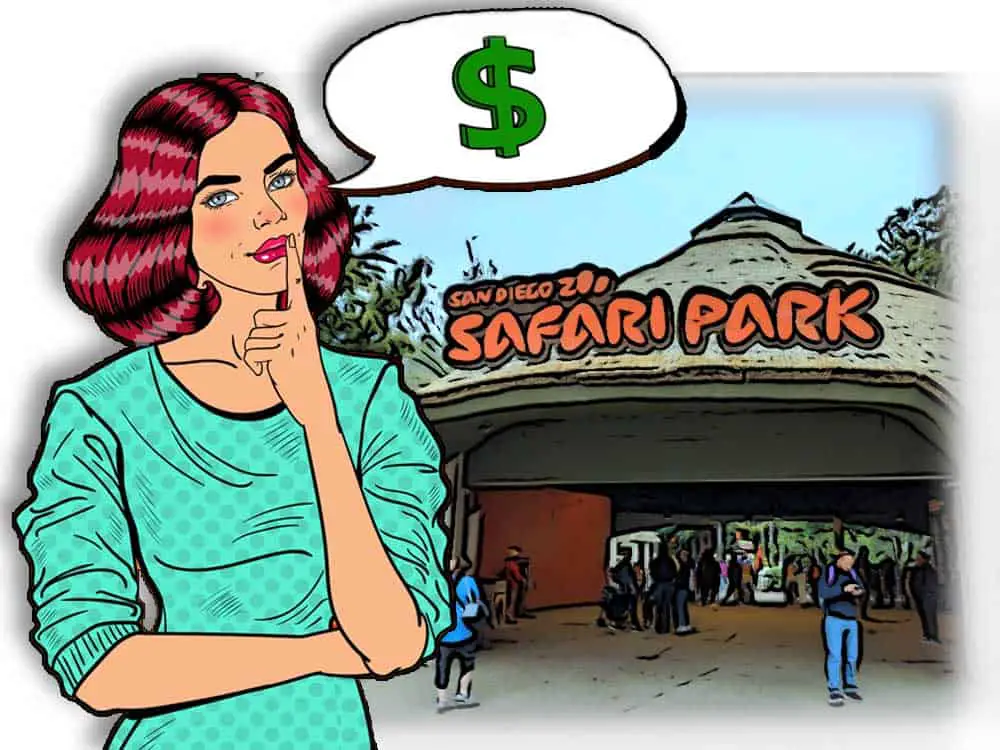 A visit to San Diego Safari Park isn't cheap. And if the cost strains your already stretched budget you will not enjoy the experience. 
What is the gate price for entry tickets and parking? One Day Passes
Adults (12+ years) = $67
Child (3 to 11 years) = $57
Toddlers & Infants (newborns to 2 years old) = Free with Adult paid admission
See all tickets here.
Parking = $15/vehicle; $20/RV parking. You can park closer to the gate up on top of the hill. This preferred parking costs an additional $18 ($15 + $18 = $33 total to park in preferred parking).
San Diego Safari Park Ticket Discounts There are many ways to get a deal on your admission tickets to Safari Park. But three of the easiest are: 
Going in October when kids get in free
Visiting during February when seniors over 65 years old are allowed free entry
Save 50% or more. Read my "Top 30 San Diego Safari Park Discount Ticket Deals"
Buying your tickets online at the zoo website. Saves $2
Visiting on "Value Days". Saves $6
In both cases, the parking fee must still be paid.
Safari Park admission prices are less than or equal to other San Diego animal attractions
SEAWORLD
$69 for ages 9+ (discounted single day ticket)
$63 for ages 3 to 9 (see link above)
Parking = $35
More information HERE at aRes Travel, my favorite San Diego-based authorized ticket seller
LEGOLAND PARK, Water Park, and SEA LIFE Aquarium
$99 includes Park and aquarium. Reservations required.
Parking = $25.
SanDiegoing.com readers can Bundle and SAVE up to 30% when you book the hotel of your choice with tickets to LEGOLAND® through aRes Travel, San Diego's local authorized ticket source.
SAN DIEGO ZOO
Adults (12+ years) = $67
Child (3 to 11 years) = $57
Toddlers & Infants (newborns to 2 years old) = Free with Adult paid admission
Parking = Free
More information HERE at aRes. Did you know that aRes worked with San Diego Zoo to create one of the first online ticketing systems way back in the 1990s?
Check out my page "13 San Diego Zoo vs Safari Park Differences-Which is Best?" for a thorough comparison of the two attractions
What's included in San Diego Safari Park admission? Anything that doesn't have "Safari" in its name is free with your paid admission. See my page on "What's Included in Your San Diego Safari Park Admission?" for a thorough explanation. I've listed all of the activities and events offered at this attraction in an easy-to-read chart. You'll also find short reviews of each one of them to help you make up your mind about which ones you want to participate in. 
The shows are good, if a bit corny sometimes. But you'll be astonished at the level of cooperation and trust between the animals, birds, and their trainers. The free attractions and exhibits are numerous and interesting.  You can spend a full day here without feeling like you're missing out if you don't pay extra for Safari experiences. But…
Safaris are highly recommended!  If you can afford it, take a Safari. The guides are knowledgeable, and the close-up encounters that you'll have with the animals are unforgettable. I've done several and wrote up summaries of them including my recommendation as to which San Diego Safari Park tour is the best.
You will need access to an automobile to get there. Either rent a car for the day or take an Uber or Lyft. Using public transportation to get to Safari Park takes at least 2 hours for a one-way trip.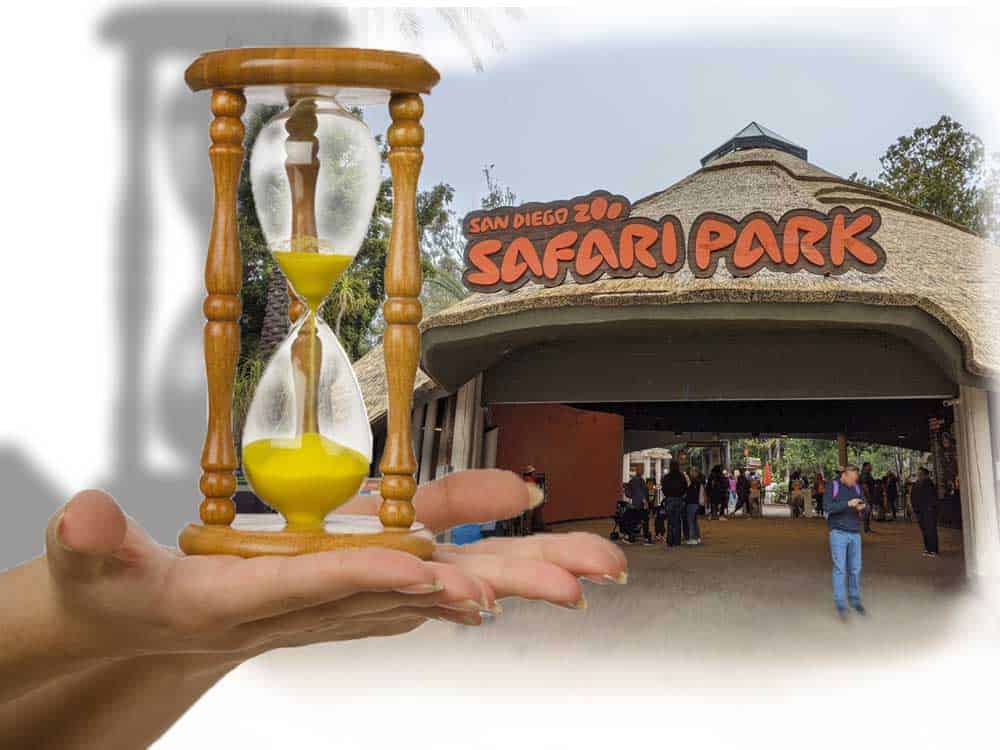 Is Safari Park Worth Your Time?
Here are some questions worth considering:
How long are you going to be in San Diego? If you're only staying one or two days you may want to see the Zoo instead of Safari Park. It's closer to downtown San Diego, Balboa Park, and many other attractions. 
…Unless you're an animal nut. If it were me, and I only had one day in San Diego I'd go see both! Yes, it can be done. I wrote a page on how to see both the Zoo and Safari Park on the same day without stressing or dropping from exhaustion. It includes tips, maps, and a full itinerary.
Do you have at least 4 hours to see Safari Park? Or preferably an entire day? There are more than enough Safari Park things to do and see to keep you busy from opening to closing. Between the Africa Tram, Cheetah Run training & keeper talks, shows, and the rest of the free tours and attractions you'll be hard-pressed to see them all in a single day.
You can "do" San Diego Safari Park in 2 hours. But that means that you see the absolute minimum. You quickly walk down to the Africa Tram, ride it, visit the gorillas and get back to the entrance. If you run you could see Tiger Trail also. 
But if you're in that much of a rush, skip Safari Park. See the Zoo instead. You'll spend almost as much time traveling to and from Safari Park as you will on a 2-hour visit. It takes at least 45 minutes by car to travel from downtown to Safari Park in Escondido…one way. 
Do you (or someone in your group) tend to be impatient? You may want to spend your time at the Zoo instead of the Safari Park. To see the maximum number of different species of animals in the shortest amount of time, go to the Zoo. The animals are much further apart at Safari Park. 
Download the San Diego Zoo/Safari Park App to make your visit more efficient. The app is split into two parts, one of them covers just the Safari Park. It will make it easy to find the locations of your favorite animals as well as eateries and most importantly…bathrooms!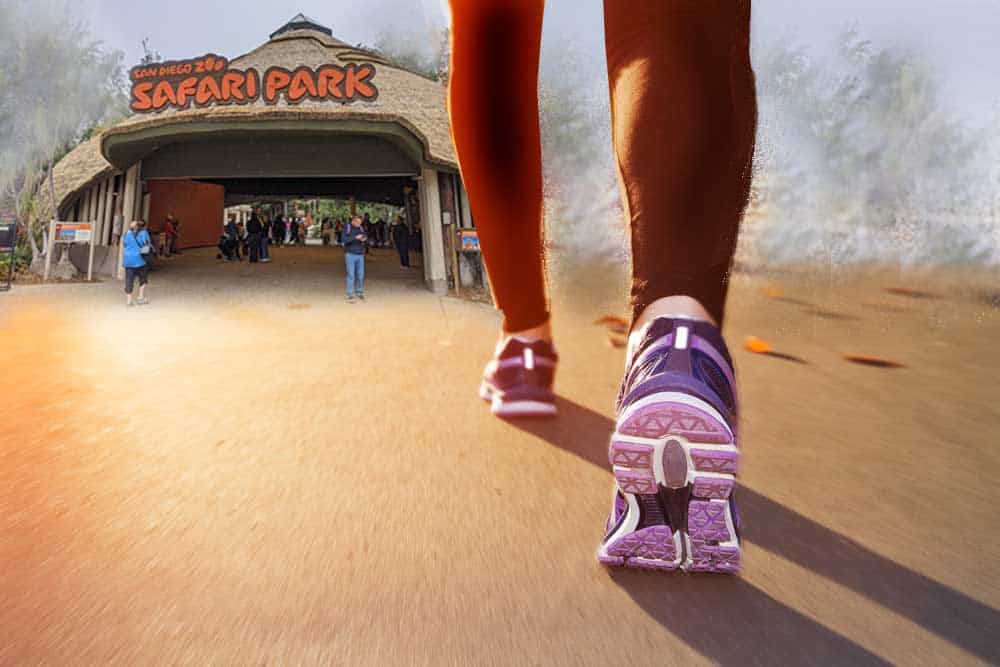 Is San Diego Safari Park Worth the Effort?
In addition to the expense and time involved, there is a bit of extra physical effort involved in visiting Safari Park. 
Expect to walk a lot. You'll get in your 10,000 steps! The exhibits are further apart than the ones at the Zoo. It takes approximately 20 minutes to walk from the park entrance to the Africa Tram. The hills at the Zoo are steeper. There is only one large elevation change here. It's between Lemur Walk and Cheetah Run. And there are 2 elevators there. Use them unless you want a good workout for your thighs.
If you have mobility challenges the Safari Park will help you out. They have an ADA shuttle bus, wheelchair and motorized scooter rentals, restrooms are wheelchair accessible and those with trained service animals are welcome. Check out their Guide for Guests With Disabilities page and PDF for more services and details.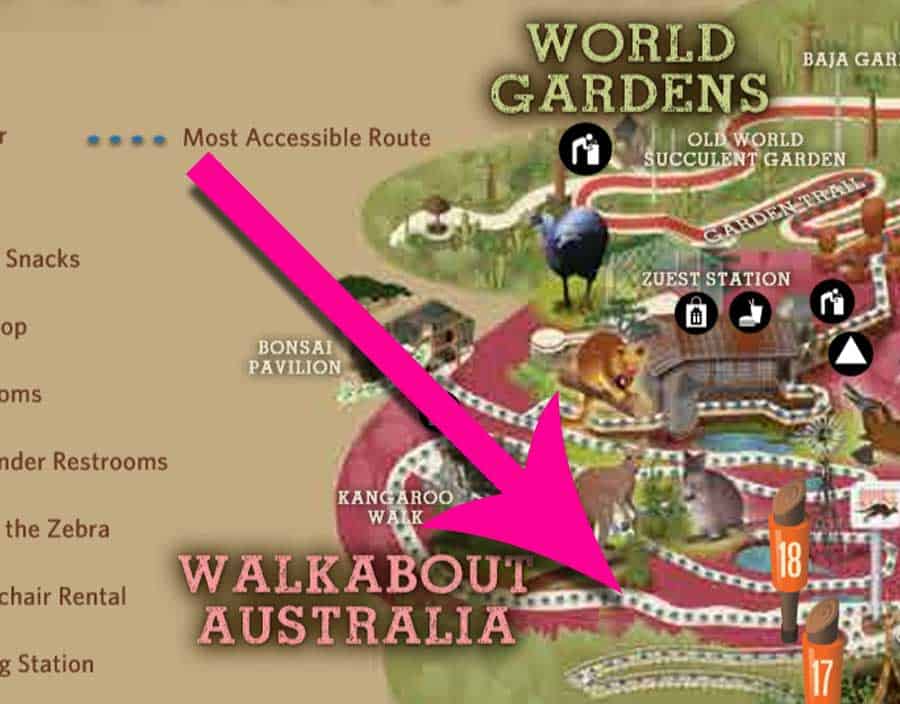 The most accessible paths are shown on their PDF map by blue dots. They're rather hard to spot unless you're looking for them. So I've highlighted them for you in the above illustration.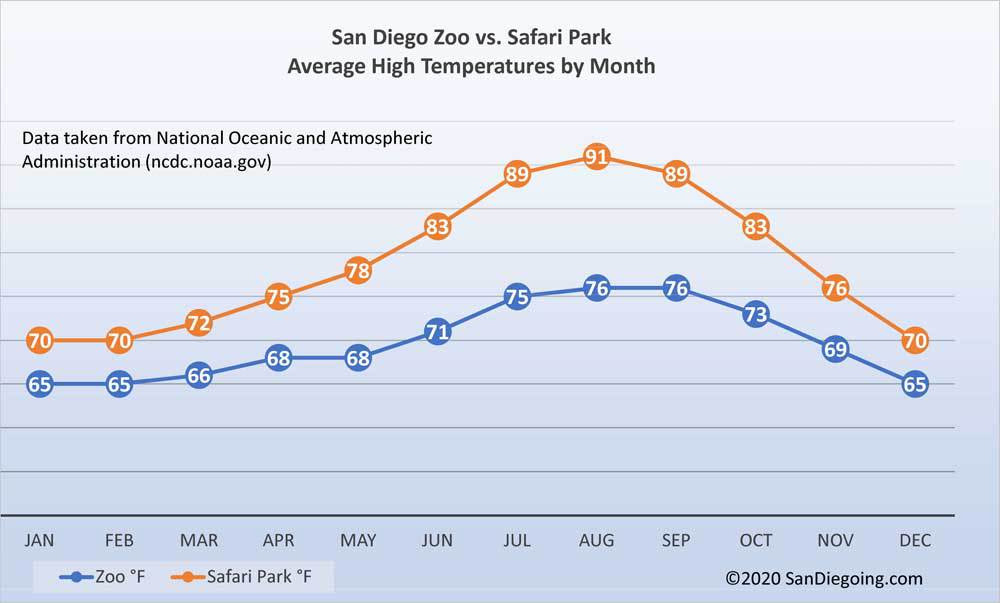 It also gets HOT at Safari Park, which can be tiring. Peak daylight temperatures in late August and early September in the San Pasqual valley regularly get over 100°F (38°C). The Zoo is within 3 miles of the ocean, which moderates the temperatures. So you can expect milder temperatures throughout the year.
Fortunately Safari Park provides some free relief. Fill up your water container at any eatery for free. Don't be afraid to ask. All the zoo employees know how the heat can make you thirsty. They're happy to help. 
You'll find water misters in various key spots like the waiting line for Africa Tram and in Nairobi Village. There are also a few playgrounds where kids (and adults if needed) can get a cool soaking. Check out the Savanna Cool Zone and Jameson Research Island (close to their spectacular Kikuyu Colobus monkeys) to cool off on hot days. 
Are You an Animal Lover?
You have to have an interest in wildlife, the environment, and conservation to find value in going to San Diego Safari Park. This point is key to figuring out whether a trip to San Diego Safari Park will be a worthwhile use of your precious time. 
Do you seek out the local zoos and animal sanctuaries when you travel? If you have children, do your kids like to watch animals on television or Youtube? Do they pick going to a zoo or a nature walk when asked what they'd like to do?
If you can answer YES to those 3 questions, it's a good bet that they and you will enjoy this attraction.
If not, go somewhere else and don't add to your coulda, woulda, shoulda list. 
Is Safari Park Unique Enough to be Worth a Visit?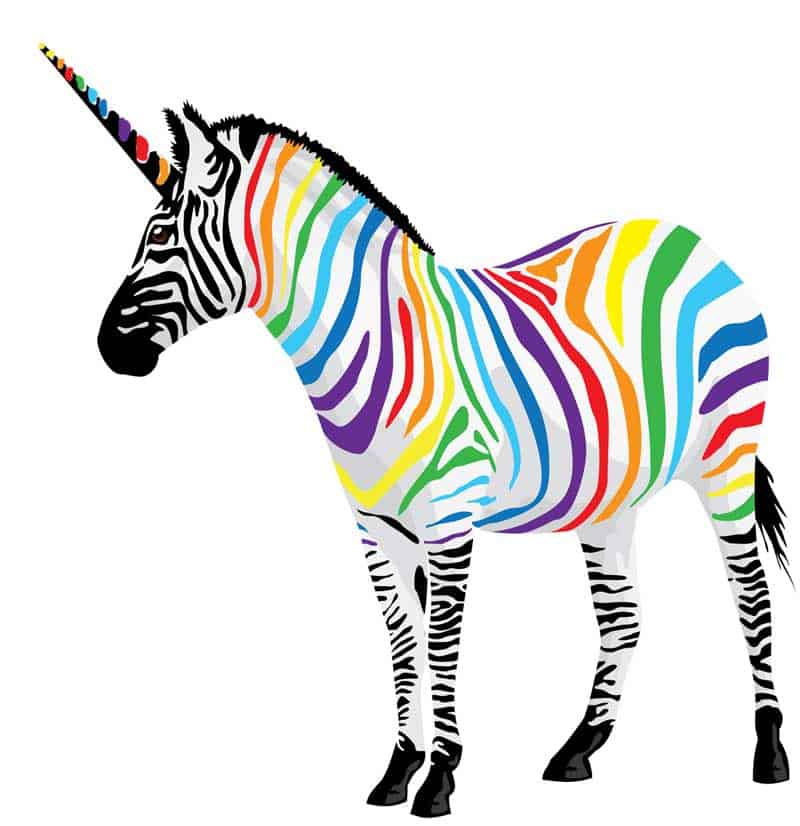 Safari Park is 'Different' Than A Regular Zoo
This animal attraction often puts you on the "inside" and the animals on the "outside". San Diego Safari Park was established as a breeding facility for the zoo in 1972. And the animal-centric vibe still exists. Many of the herbivores wander free in large fields while you are confined to certain paths or trams. They mingle freely within herds of their own kind as well as with other species that they would encounter in the plains of Africa and Asia.
Even the predators' enclosures are built for the enrichment of the animals. Lions and cheetahs have views out to the open plains exhibits. They can see their natural prey. And the prey animals can see (and hear) them. Tigers have enough cover to have fun spying on visitors. This keeps all of the animals alert, interested, and breeding. 
Don't worry, the zoo architects also designed the exhibits with you, the visitor, in mind. Taking spectacular animal photos is absurdly easy at Safari Park. This is especially true at Lion Camp and Tiger Trail. Check out my page on Tiger Trail and where the best photo spots are.
You'll See Animals in a More Natural Setting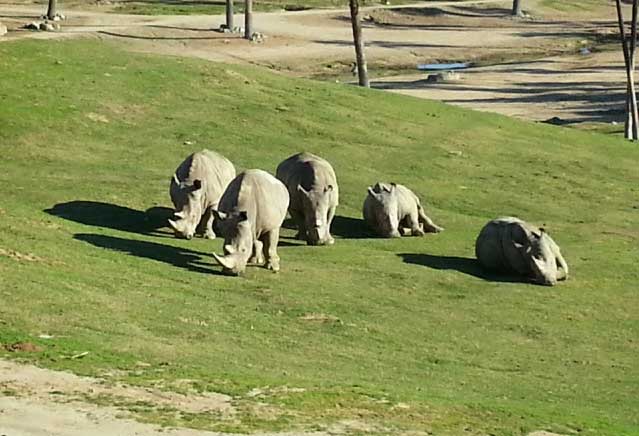 The appeal of San Diego Safari Park is seeing animals behaving as they would in the wild. You get the most out of it if you slow down mentally and just BE there. You'll have to observe carefully sometimes. It's not a place where you rush about and fill out the checklist of the animals that you've seen
What makes Safari Park special are the little moments of surprise and wonder. When you suddenly understand that what you thought you were seeing is not that at all. It's gazing at one of the large field exhibits and spotting a flickering ear on something that you mistook for a boulder. Then you realize that you've been looking at a crash of rhinos for 5 minutes without realizing it. 
Have Close Encounters of the Animal Kind
At Safari Park there are many opportunities to get close to exotic wildlife. You don't have to purchase any of the Safaris to have these experiences (but if you can afford a Safari, definitely take one).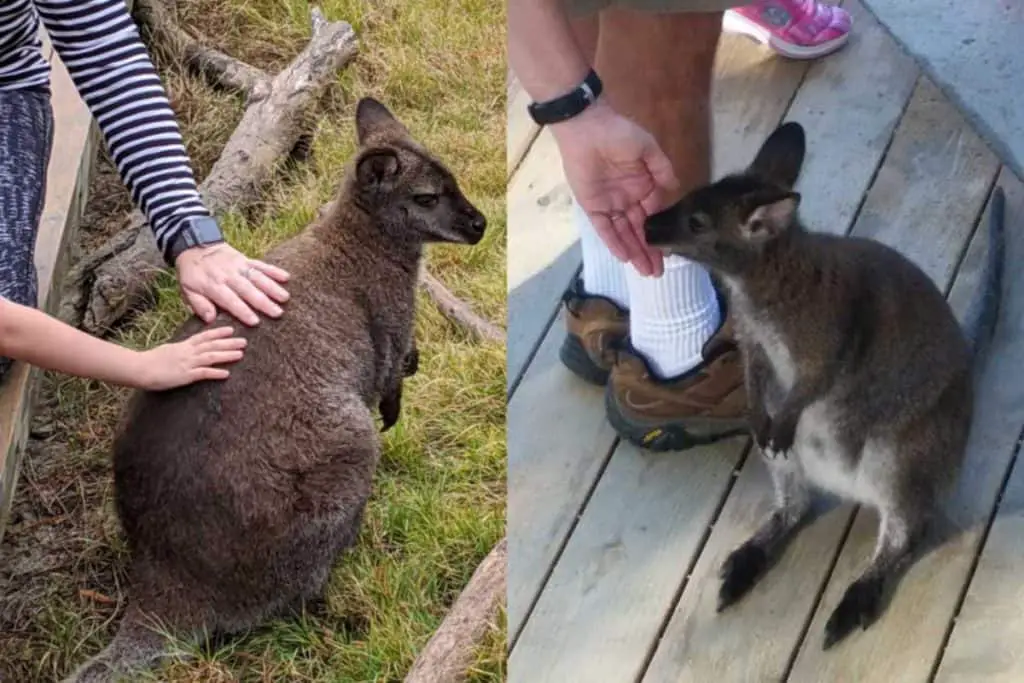 Get in Touch with Your Wild Side. Go to the walk-thru kangaroo and wallaby exhibit in Walkabout Australia and you may be lucky enough to pet one of the hoppers. Buy a bit of nectar and stroll into Lorikeet Landing. You'll soon have several gorgeous birds using you as a perch. Go to the Petting Kraal with your kiddos and get nibbled on by pygmy goats.
There are more chances to get close to animals and sometimes even touch them at Safari Park than you'll get at most zoos, including the San Diego Zoo. See my article on "Can you hold a koala at San Diego Zoo?" for a complete summary. 
Africa Tram. The tram is a 25-30 minute ride through several of Safari Park's large field habitats. It is free with your entry fee. You'll see many different types of animals including rhinos, giraffes, zebra, and Cape buffalo all mingling together in the same space, just as you would in Africa. The guides point out different behaviors that enable the species to thrive in their natural environments. 
Bob & I have taken this tour hundreds of times (not exaggerating here…) and still look forward to it. We've seen giraffes sparring by whacking their heads together and springbok pronking. We've been fortunate to witness births of rare endangered species on this ride. And that gives us hope for a better future.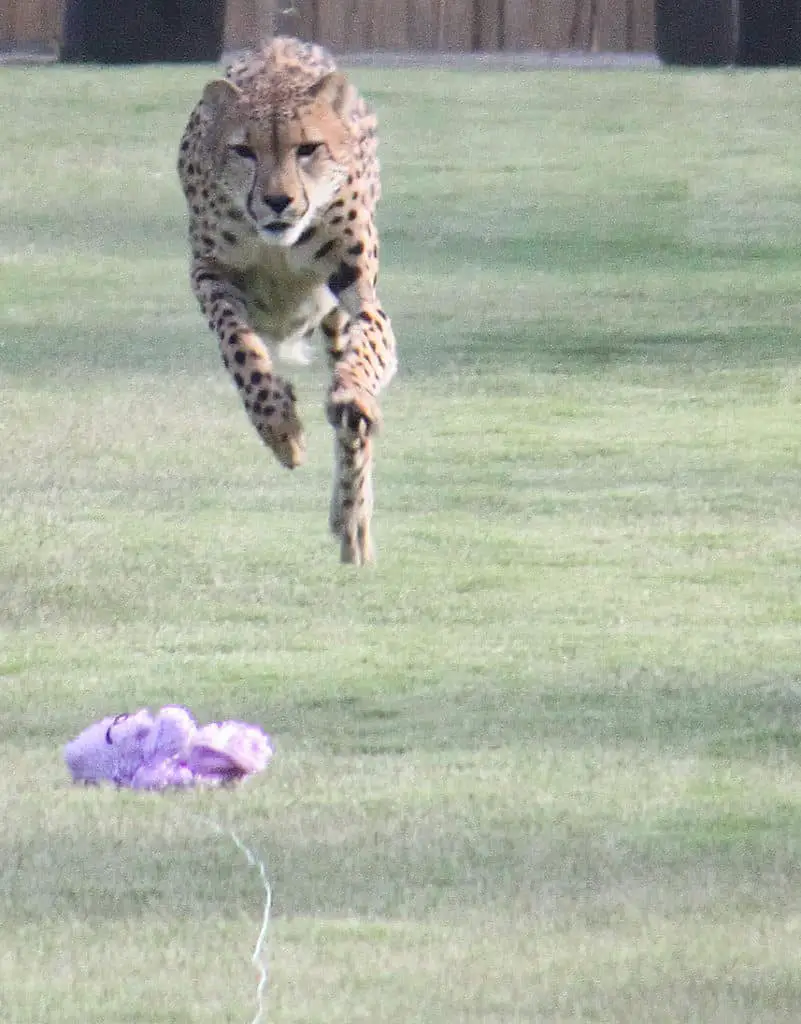 Cheetah Run. This experience is also free with your admission. There's nothing quite like seeing one of these spotted sprinters exploding from their traveling crate. They hit 60 mph (or higher!) within 3 strides. If you're quiet you can hear them drawing huge, quick breaths. Their intense single-minded focus never wavers from their prey…a purple stuffed teddy bear on a string. 
It. Never. Gets. Old. 
If you love animals and you're visiting San Diego, you have to see a cheetah run full speed at least once. If you don't, it's like going to Paris and never eating a croissant in a cafe. You've missed something special.  
Get An Adrenaline Rush
The Flightline Safari is an extra add-on activity that will get your heart thumping. It's a zip-line ride that takes you soaring 2/3rds of a mile over the Safari Park's open field exhibits. You get training from professional staff. You have the option to wear a helmet cam so that everyone you know can watch a video recording of you screaming calmly narrating what you're seeing and feeling all the way down.
Shopping at Safari Park Is An Adventure Too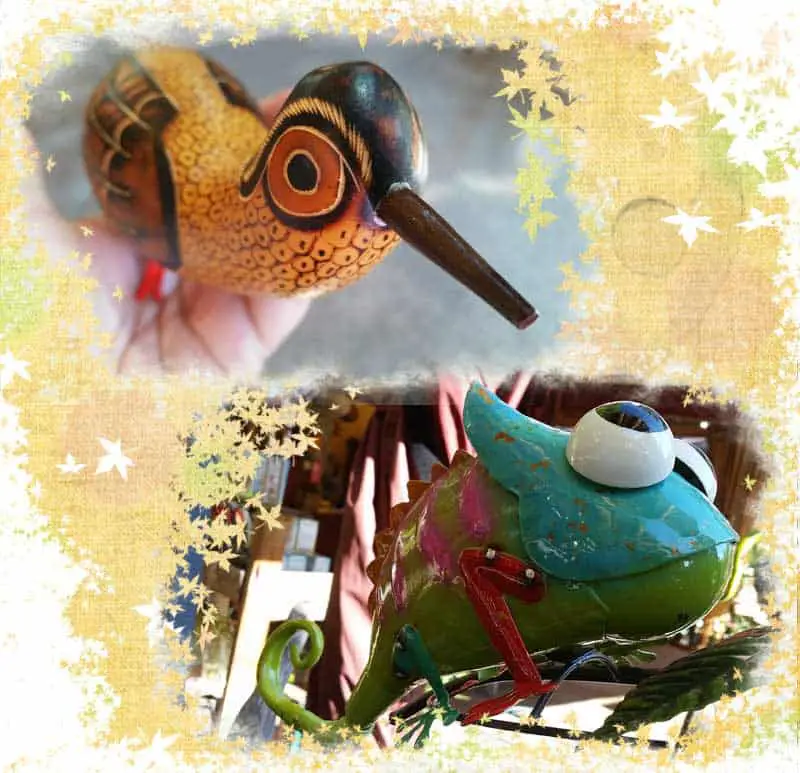 They have many handcrafted items from all over the globe in addition to the usual branded apparel and hats. Check out the Plant Trader for unique plants and outdoor garden items. The selection changes regularly My sister picked up the colorful metal gecko garden ornament shown above. And I'm still kicking myself for not grabbing one of their cleverly decorated bird-gourd Christmas ornaments. 
The Safari Outfitters and Thorntree Terrace Bazaar have uniquely crafted jewelry, sculptures, and apparel that make great gifts for special people. The Bazaar also has a large Kids section filled with unusual games, books, and puzzles for your small ones. All of the shops will ship your items for you if you don't want to carry them home.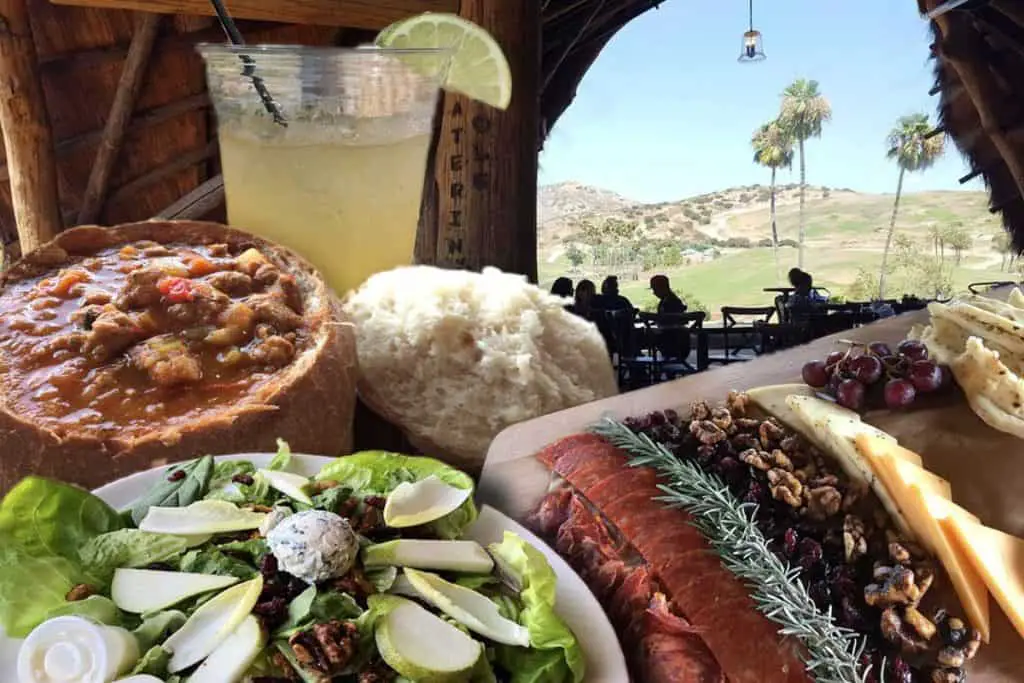 Enjoy the Most Exotic Restaurant View in San Diego
…and almost anywhere else. There are plenty of restaurants in San Diego with ocean or downtown skyline views. The Watering Hole at Safari Park has unimpeded views of rhinos, giraffes, and antelope and the occasional sounds of roaring lions. It's also the best place to eat at Safari Park. It has table service and a full bar. The only place where you'll have better wildlife viewing during dinner would be on a real safari in Africa. 
If The Watering Hole isn't open on the day that you will be visiting, you can always get your food at another of the park's eateries. Check out my page on The Watering Hole and the other places to eat at Safari Park for more information. Grab your food and have a picnic at a bench at one of the viewpoints in the park. I suggest Kilima Point, the Sambutan Longhouse, Condor Ridge, or somewhere on the African Loop. Find these locations on the park map HERE or on their app. 
Is Safari Park Worth It If You Have A Toddler?
Both the San Diego Zoo and Safari park have free admission to children under 2 years old. So the cost for bringing your tyke is equal. 
Your Active Toddler Will Love Safari Park
There's more room to run around for active toddlers than at the San Diego Zoo. This is because Safari Park is generally less crowded than the Zoo.
Bring a change of clothes for them on hot days. Send them into the Savanna Cool Zone fountains or under the water shower at Jameson Research Island without worrying. You won't have to put up with a whining, wet squirming child for the rest of the day. 
Tots that enjoy hands-on with frisky dogs may enjoy Safari Park more than the zoo. The zoo doesn't have a petting zoo anymore. Safari Park has the (very persistent) Petting Kraal goats, kangaroos, wallabies, and Lorikeet Landing. For braver kids buy a $3 cup of nectar for the birds. Your young adventurer will be thrilled when the colorful parrots come and perch on their hands, arms, shoulders, heads…And you'll get great photos! 
But…If You Can Only Do One With Your Toddler, Pick the Zoo
The Zoo's best for toddlers because of Wildlife Explorer's Basecamp, their new children's zoo. It's a toddler playground with so much to do that they won't want to leave.
At Safari Park, the animals may be too far away for younger children (toddlers) to see. It's further for little feet to walk between exhibits. It may be very hot. And the exuberance of the goats in the Petting Kraal can be a bit upsetting to certain children. Hint: if your child gets upset by rambunctious dogs, pushy horned animals might be a problem too.
Logistically it may also be a harder trip for parents, especially if you're lodging near downtown. And you'll be closer to Balboa Park and the miniature train ride if your tyke gets tired of seeing animals. 
I've created a page that compares San Diego Zoo and Safari Park for Toddlers. Check it out before you make up your mind about which animal attraction to visit. 
Is It Worth Going to San Diego Safari Park With a Baby?
Yes. In fact, it's easier to go to Safari Park with an infant than with a toddler. That's because the visit will be mostly for you. Face it, your infant is not going to remember much. As long as they are comfortable, fed, changed, and lovingly fussed over they'll be happy with the experience. 
For you, Safari Park is:
Easier to navigate with a stroller or a wheelchair. There are fewer hills. And it's less crowded.
It's friendly for nursing mothers. There's a nursing station by Ranger Base. And there are plenty of secluded benches where you can give your littlest one a snack. There are also small pull-down changing tables in all of the restrooms.
Africa Tram is baby-friendly. Children of ALL ages are allowed on this ride. Babies should be held in your lap. But this is not going to interfere with you seeing everything on this 25-30 minute tour. Strollers are not allowed, but there's a special pram parking area. 
Closing Thoughts
This has been a difficult article for me to write because Safari Park is one of my 'happy places'. I've been going there at least once a week for years and cannot imagine not doing so. But everyone has different priorities and interests. I hope that I've done a good job of weighing the costs and benefits of visiting this attraction for you. Contact me if you've got more questions that will help you answer whether visiting San Diego Safari Park will be worthwhile for you or not.