What do San Diego Safari Park tickets include? Here's a free vs paid tours & attractions chart. Plus the one word you'll need to instantly know which is which. And that makes decisions so much easier.
San Diego Safari Park admission tickets include Africa Tram, Cheetah Run, all tours & attractions, entertainment, animal encounters & kids playgrounds. But… any activity with "Safari" in its name requires payment in addition to the cost of admission. Parking is not included. It costs $15 minimum.
If you make purchases through the links in this post, I may be compensated. Read my Advertising Disclosure for more info. Thanks! ~ Nancy
Save with a secret San Diego Safari Park promo code on each 1-Day Pass. Go any day. Go directly to the gate. Click HERE to buy. Enter the code at checkout. You will get your tickets by email.
*By clicking the link above you agree to receive an automated email message. Valid only at aRes Travel, San Diego's local authorized ticket seller. Read my full privacy policy.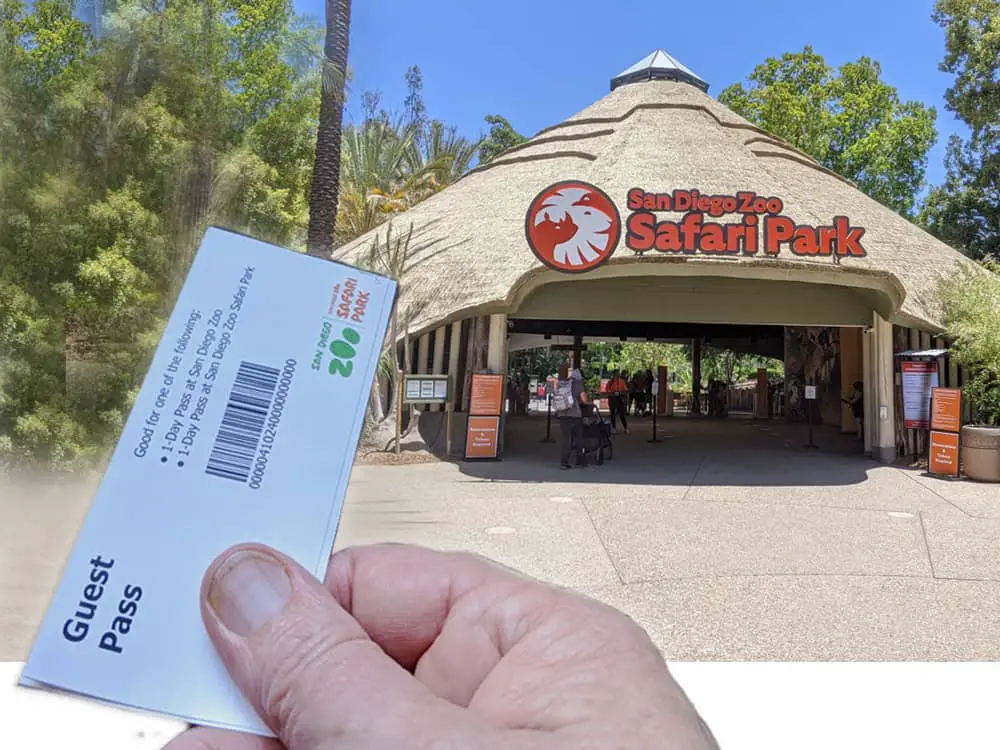 | CHART – What's Included with San Diego Safari Park Admission? | FREE or Pay Extra |
| --- | --- |
| Parking | Pay Extra |
| Africa Tram | FREE |
| Animal Ambassador Stage | FREE |
| Balloon Safari | Pay Extra |
| Behind the Scenes Safari | Pay Extra |
| Camp Play Area | FREE |
| Caravan Safari | Pay Extra |
| Cart Safari | Pay Extra |
| Cheetah Run | Pay Extra |
| Conservation Carousel | Pay Extra |
| Flightline Safari | Pay Extra |
| Frequent Flyers Bird Show | FREE |
| Hidden Jungle | FREE |
| Jameson Research Island | FREE |
| Kangaroo Walk | FREE |
| Lawn at Okavango Outpost (Animal Encounter) | FREE |
| Lemur Walk | FREE |
| Lorikeet Landing | Pay Extra |
| Nairobi Station | FREE |
| Near Benbough Amphitheater (Animal Encounter) | FREE |
| Petting Kraal | FREE |
| Roar & Snore Safari | Pay Extra |
| Robert the Zebra | FREE |
| Samburu Jungle Gym | FREE |
| Savanna Cool Zone | FREE |
| Sun-Up Cheetah Safari | Pay Extra |
| Tiger Keeper Talk | FREE |
| Training Talk (birds) | FREE |
| Ultimate Safari | Pay Extra |
| Village Playground | FREE |
Continue reading if you're curious about whether you can have a great time with just what's included with admission. I've provided descriptions of all the activities, animal encounters, shows, and Safaris at San Diego Zoo Safari Park for you to help you make up your mind.
What San Diego Safari Park Exhibit Areas Are Included With Admission
First, parking is not free at San Diego Zoo Safari Park. But most of the rest of the park can be explored freely with your entry fee. When you look at the Safari Park map there are 14 different sections at the San Diego Zoo Safari Park. All but two of them are accessible to you with your admission.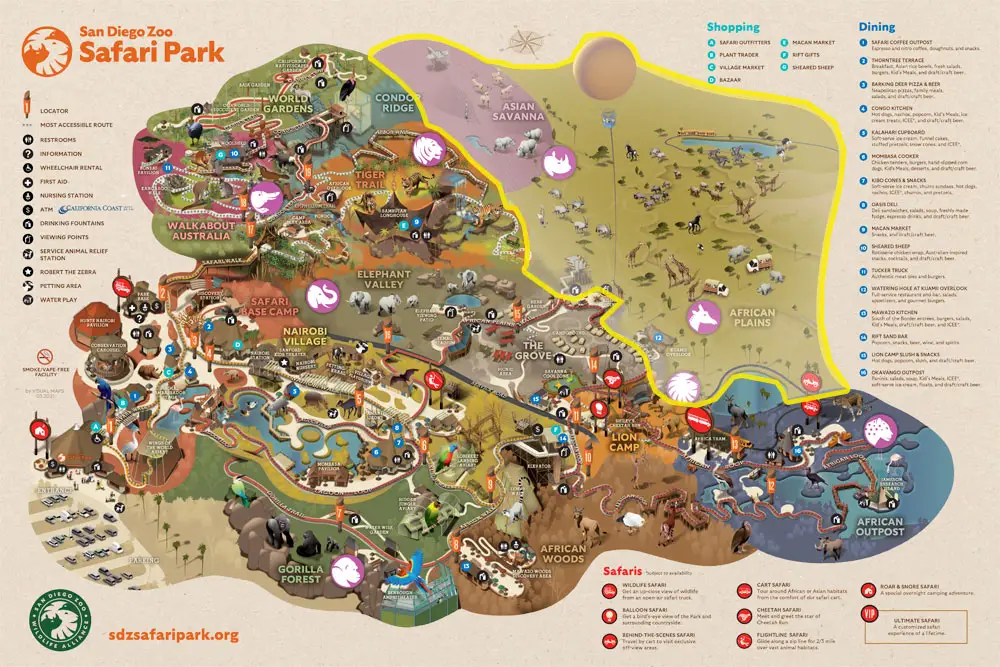 The 2 different areas that you are not able to navigate on your own are Africa Plains and Asian Savanna. I marked them with a yellow outline on the map above. You cannot enter these large field exhibits unless you are with Safari Park personnel. You can get inside via paid Safari experiences or via the free Africa Tram. However, many of the animals in both of these areas are visible from other areas in the park.
Highlights of San Diego Safari Park That Are Free With Entry Ticket
The following tours and attractions are some of the highlights at Safari Park. You can ride and experience them as many times as you like. They are:
Africa Tram
Do not miss riding the Africa Tram, it's included at no extra charge with your admission. It's also one of the must-see attractions at Safari Park. I've been able to ride the Tram hundreds of times (no exaggeration). And every time I notice something new. 
Sometimes its been a new baby giraffe or rhino! At other times it's two antelope sparring with their horns. Or herds of every type of animal running in the same direction like shoppers at a Black Friday sale. Just because one giraffe became spooked by a blowing leaf.
It's best to ride Africa Tram either early in the day or late. The animals are most active when it is cool. Ride as many times as you'd like while you're at San Diego Safari Park.
Hidden Jungle
Hidden Jungle is a tropical rain forest aviary that's included in your San Diego Safari Park admission ticket. It's located in the Gorilla Forest area. This climate-controlled environment is populated by colorful birds, delicate plants and towering trees. It can be a bit humid during the summer and early fall. Visit the birds either early or late in the day during those seasons.
This is also where the Butterfly Jungle event takes place every spring. Thousands of colorful butterflies flutter by in search of nectar from the blooming jungle flowers. They often land on you. Which makes the experience special for kids and adults alike. 
At the end of the Butterfly Jungle event, the birds eat any caterpillars that have hatched. This ensures that the colorful non-native butterflies do not invade the fertile farms of the San Pasqual Valley.
The Gorilla Forest is also free with your admission. It's home to the Safari Park's troop of Western lowland Gorillas. 
These (relatively) peaceful, family-oriented, plant-eaters are a favorite with kids. Their exhibit includes gorilla hand and footprints (which kids love to measure against their own). There is a life-sized drawing that guests can use to compare their arm lengths to that of an adult male gorilla. And recordings of the noises made by the gorillas when they're communicating with each other.
Kangaroo Walk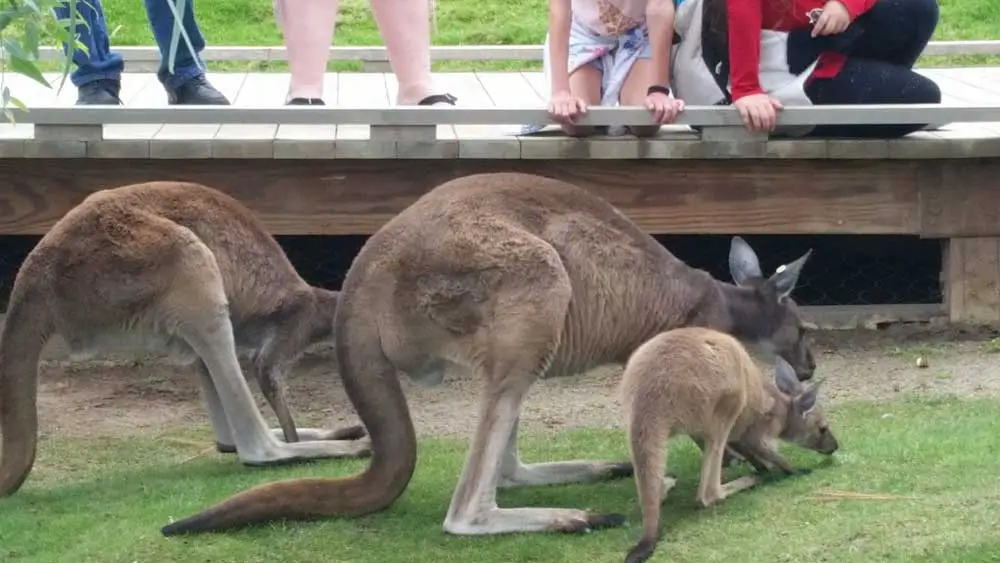 Kangaroo Walk is free with your San Diego Safari Park entry also. Mingle with kangaroos, wallabies, and waterfowl in this Australian savanna grassland environment inside Walkabout Australia. See the 'roos with their baby joeys go bounding by.
There are a few wallabies that come on the marked paths for some gentle petting and stroking. Because of COVID, this is now discouraged. But sometimes the critters insist. Don't worry. Wallabies feel like they look, soft and woolly! 
Do you want to know about other animals that you are allowed to touch at either San Diego Zoo or Safari Park? Then check out my article, "Can You Hold Animals at the San Diego Zoo?"
Lemur Walk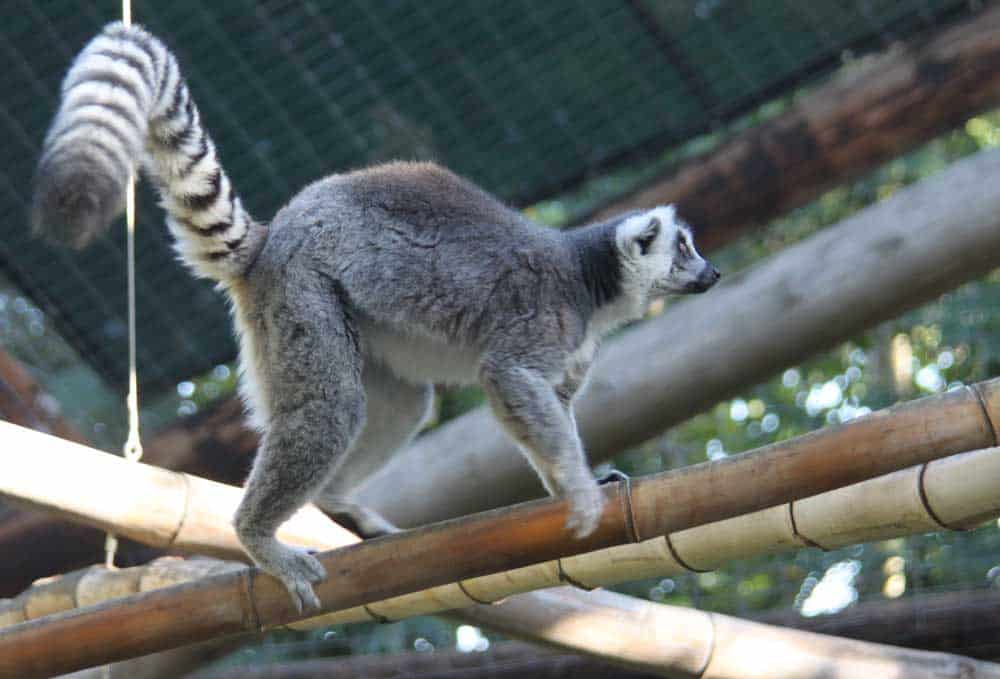 You don't have to pay extra to enter Lemur Walk at Safari Park either. The only limit is that you need to be at least 5 years old to go inside. Babies, infants, and toddlers have to watch with a responsible adult outside. 
The ring-tailed lemurs are aerial, acrobatic clowns. They sometimes come down onto the ground to walk with the strange primates that wander through their exhibit. Stay still and let them come to you. Don't try to pet them. They're skittish.
The best lemur viewing is later in the afternoon. In the morning it's often too cold for them to do anything but huddle together in adorable piles of striped fur in their heated shelters. 
Lorikeet Landing Now Requires An Additional Fee to Enter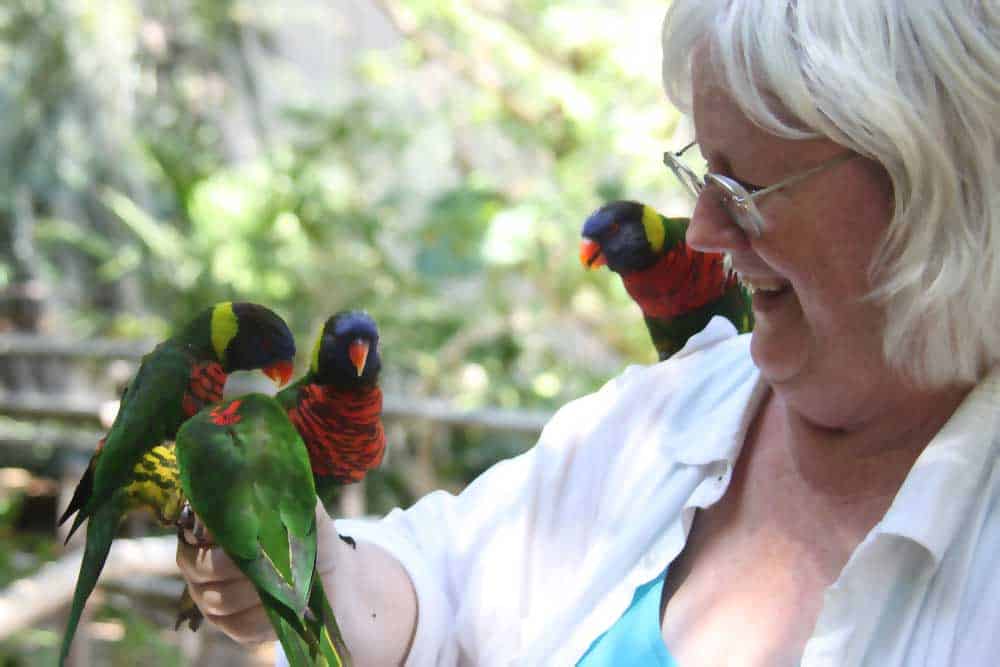 UPDATE: Lorikeet Landing access now costs $8. The timed access tickets can only be purchased on-site. Public access was limited due to COVID crowd control efforts. Like everything else COVID, this is subject to change.
This bird exhibit is the best way to get up-close views of exotically colorful birds. When you pay you'll be given a nectar cup which these feathered clowns LOVE. Several of them at a time will land on you to lap up the sweet liquid with their brush-like tongues. Even after you're out of nectar these colorful parrots often alight on you. They're curious and love to check people out. 
The best time to feed the lorikeets is in the morning soon after the park opens. They're hungrier and will flock to you by the dozen. 
Nairobi Station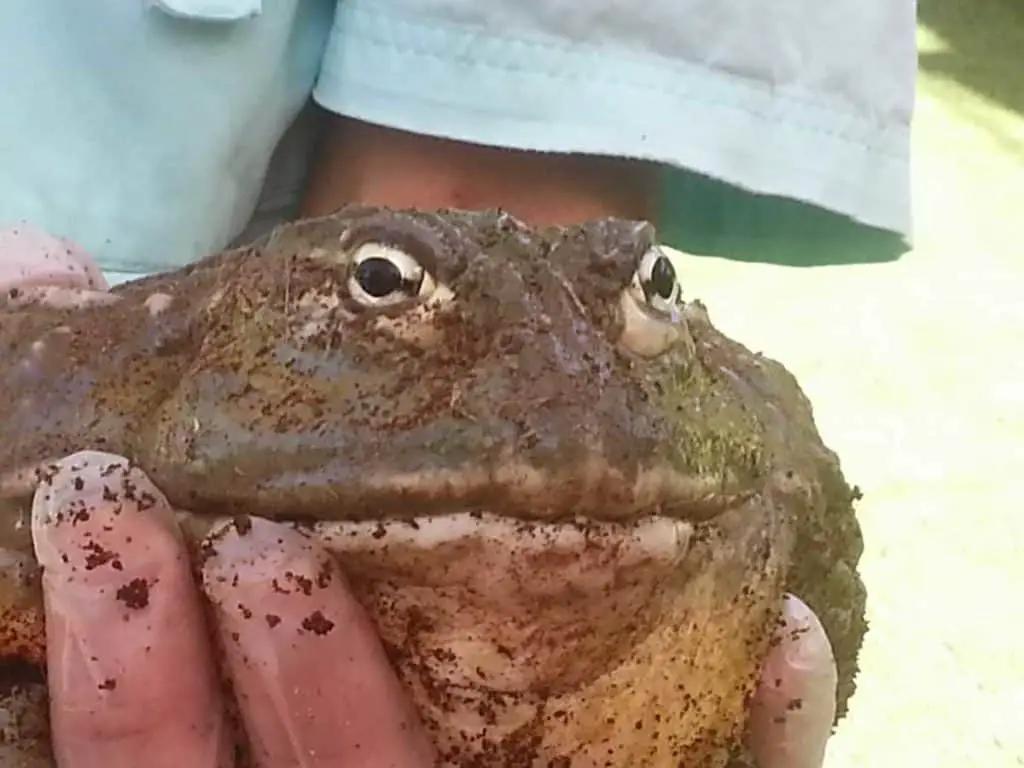 You don't need to pay extra to walk through Nairobi Station. You can get close-up views of some of San Diego Safari Park's smaller animals. Depending upon the animal you may even get to touch them. Just make sure to ask their keepers first. 
Nairobi Station is also the home of the Animal Care Center. Animal babies that need to be hand-raised because their mothers cannot care for them are brought to this nursery. It can get very crowded (with people) here if this facility is hosting young lions or cheetahs.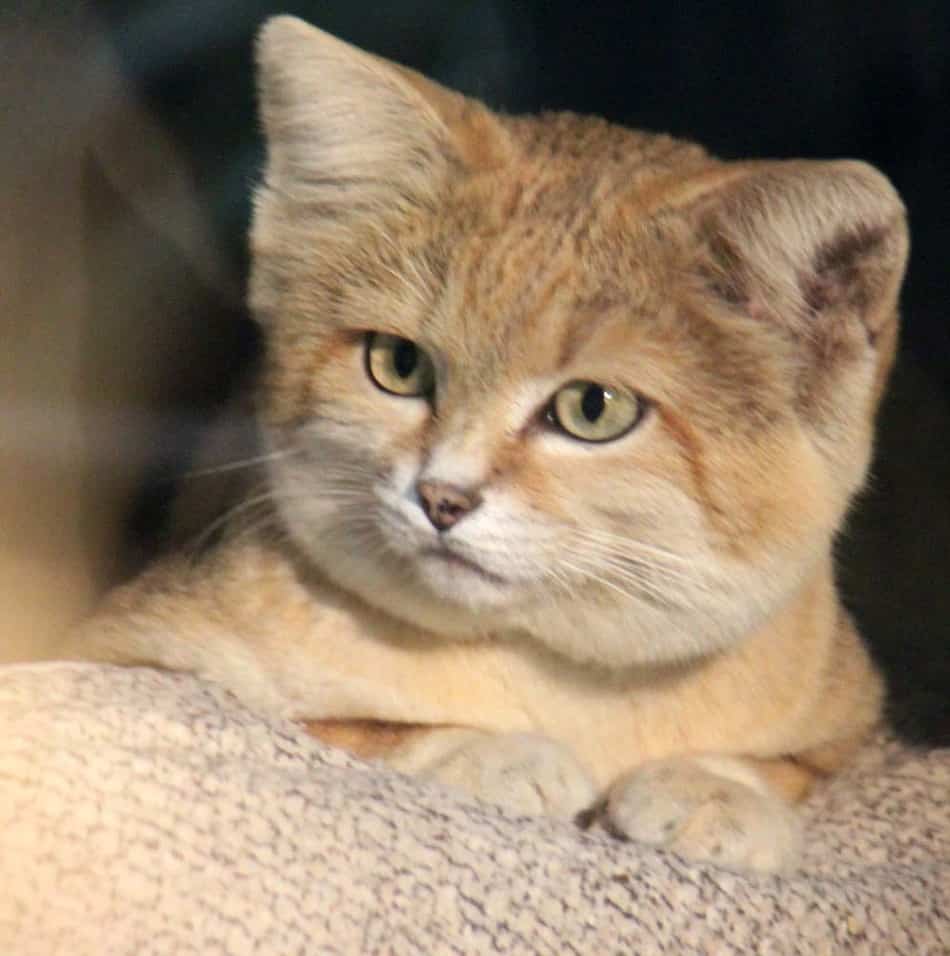 While you're here, take a look at the sandcat. WARNING: If you love felines, sandcats' round faces will make your heart melt into a puddle on the floor. Even those who don't particularly like cats have been known to succumb to their megatonne-weight cuteness.
Petting Kraal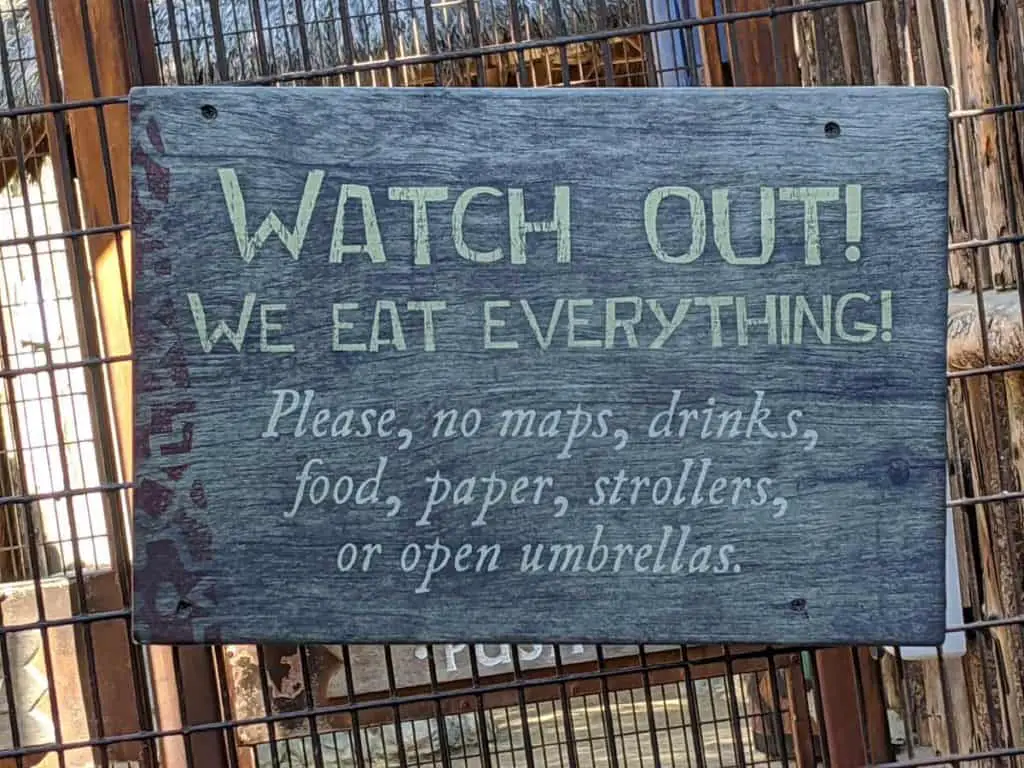 Petting and brushing the goats in the Petting Kraal will not cost you any extra in addition to your admission fee. This is the closest thing to a classic "children's petting zoo" at either the Safari Park or the San Diego Zoo. The pygmy, Nubian, and Boer goats are just the right size to interact with human kids. 
Be sure to close and secure any purses or backpacks. The goats are intensely curious and will nibble on almost anything. 
Playgrounds
There are 5 play areas for kids. And as far as I'm concerned that deserves its own category.
Camp Play Area
You and your kids are free to enter Camp Play Area with your park admission. It's located in Tiger Trail (click the link for my full article). This playground is built to resemble a logging camp in the Sumatran rain forest. There are logs to climb, rope ladders and statues of tigers and their cubs to play on. And of course there are real tigers to look at right around the corner.
Jameson Research Island
This seasonal water play area won't cost you or your kids any extra cash. It's located on the African Loop trail within the Safari Park's African Outpost area. It is usually open during the hot days of summer. It provides cooling splashes on the walk between the flamingos and colobus monkeys. 
Samburu Jungle Gym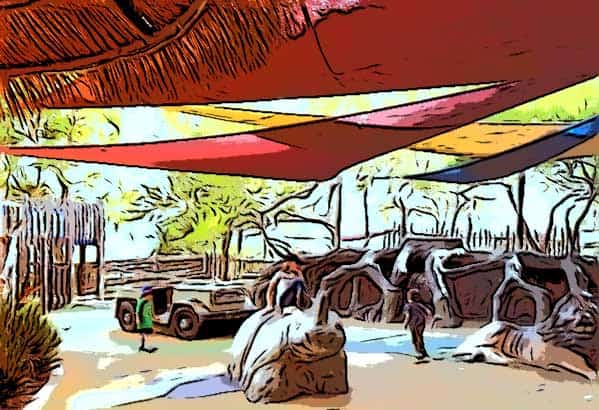 You'll love that your kids can climb and explore here because it comes free with the Safari Park admission. This playground is located in the African Woods area. It's close to the bird show amphitheatre and the Lemur Walk.
Your little monkeys will enjoy a shaded play area with a jeep, rhino and a lion to 'ride' and tree trunks to crawl through. You'll be happy because you'll be keeping an eye on them from shaded Samburu Terrace. Sip a cool craft beer or soda while you're unwinding. 
Savanna Cool Zone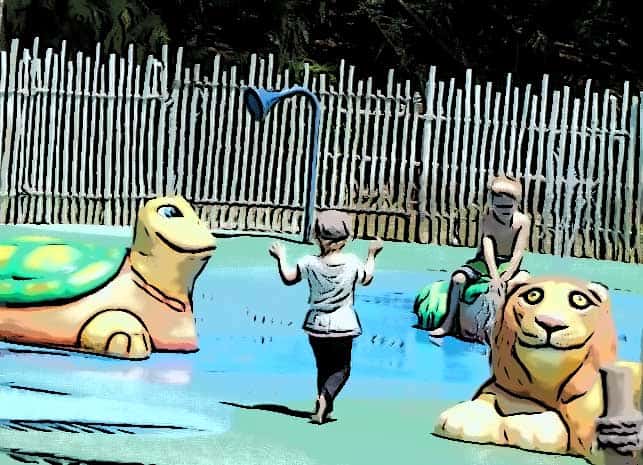 This seasonal water playground is open to everyone with entry to Safari Park. It's located near Lion Camp and Shiley's Cheetah Run track. It's a godsend for parents who are waiting in the hot sun for Cheetah Run to start. Send the kiddos to cool off in the fountains. And if you get soaked trying to retrieve them that's not so bad.
Village Playground
Village Playground is also free with admission to San Diego Safari Park.  It's located in the Nairobi Village area between the Petting Kraal and the Rodrigues fruit bat exhibit. It's a good place for those kids who get a bit intimidated by the goats next door. 
Entertainment 
The San Diego Safari Park does a good job of disguising conservation education as entertainment. You'll find that these 4 activities provide a fun way to learn about endangered species and how you can help save them and their habitat.
Training Talk
Entry to this 15-minute bird training session is free with your admission. It's only 15 minutes long, but it is fascinating to watch the positive reinforcement training process. Makes you think that if the Safari Park can teach their feathered charges to do all sorts of amazing things, that you have a chance with your (sometimes) bird-brained babies. Hope!
Robert the Zebra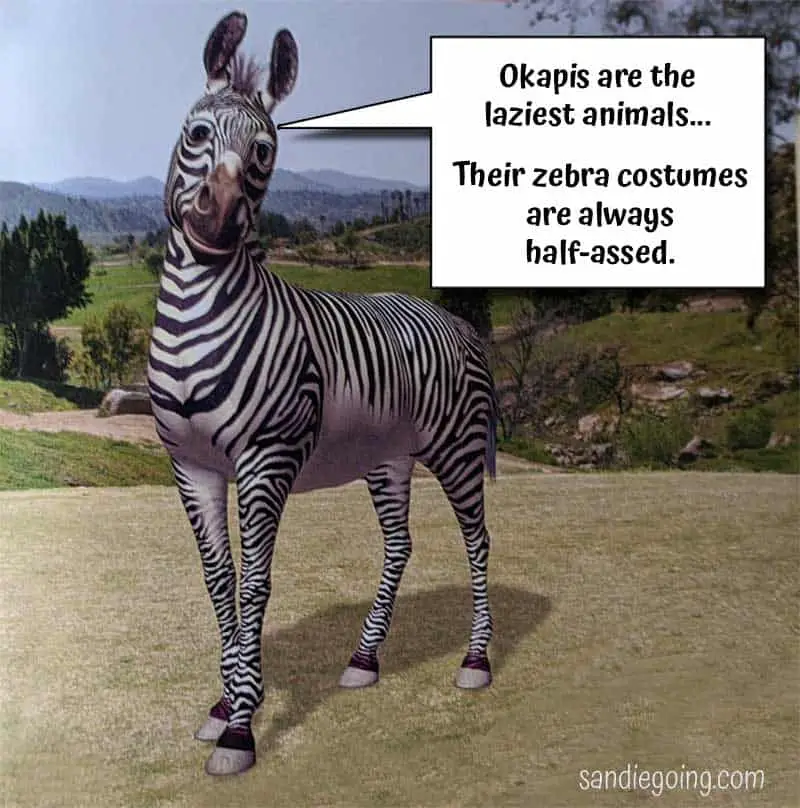 If Robert the Zebra was located in Las Vegas you would be paying big bucks to see him. But since he's at San Diego Safari Park you get to see his snarky shtick free with your entry ticket.
Robert's an interactive digital puppet that's visible on a big screen in Nairobi Station. He tells jokes, talks with children and adults about what it's like to be a zebra, and asks visitors questions about their experiences at Safari Park. Listen carefully, some of the kids' answers to his queries are priceless!
Tiger Keeper Talk
Tiger Keeper Talks are another experience that is included with admission to San Diego Safari Park. Each morning the keepers interact with one of the tigers. For a bit of meat or a scratch behind an ear, the giant cat cooperates to display some of its amazing adaptations to life in the wild. 
The highlight for me is when the tiger is asked to stretch full-length upright against the protective mesh barrier so that the keeper can inspect the belly. A tiger on its hind legs is HUGE. And a little scary. 
Frequent Flyers
I would pay extra to see this bird show, but I'm glad that Frequent Flyers is free with any Safari Park admission. It's a free-flying show, which means that any of them are free to fly off into the Escondido sky. But they don't.
The level of training shown by the birds is impressive. It features vultures, secretary birds, hawks and 3 adorable guinea hens. But the cute star of the show isn't a bird at all. I'm not going to tell you what it is. Just go see Frequent Flyers and have some fun. 
Cheetah Run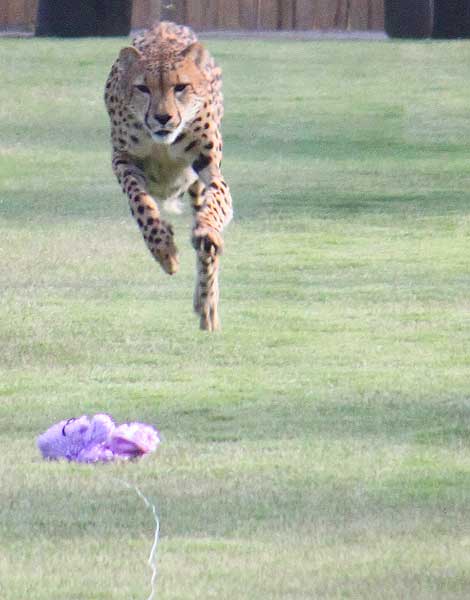 It's easy to mix up Cheetah Run and Cheetah Safari. 
Cheetah RUN is included free with your San Diego Safari Park entry ticket There is no extra charge to watch the cheetah run down the 330-foot track after a lure.
Cheetah SAFARI is a paid experience. You also see the Cheetah Run. But you view the Run from a reserved prime viewing spot. In addition, you get a visit from another African Animal Ambassador before. After the sprint, you and those who've paid for the Cheetah Safari have an exclusive close encounter with the cat and its trainer. 
Bring your camera because you'll have the best place to watch the cheapest rent from. And your guide and the trainer will arrange for you to be photographed with the cheetah.
Seeing Cheetah Run is one of the top things to do at Safari Park. You'll enjoy it whether or not you see it as part of a paid Cheetah Safari experience. Don't miss it.
Even though the Cheetah Safari participants have the best location for viewing the speeding kitty there are plenty of other good viewing areas. There's enough room for hundreds of people to see it at the same time.
But some watching spots are better than others. The best ones fill up early. So arrive at least 30 minutes before the run.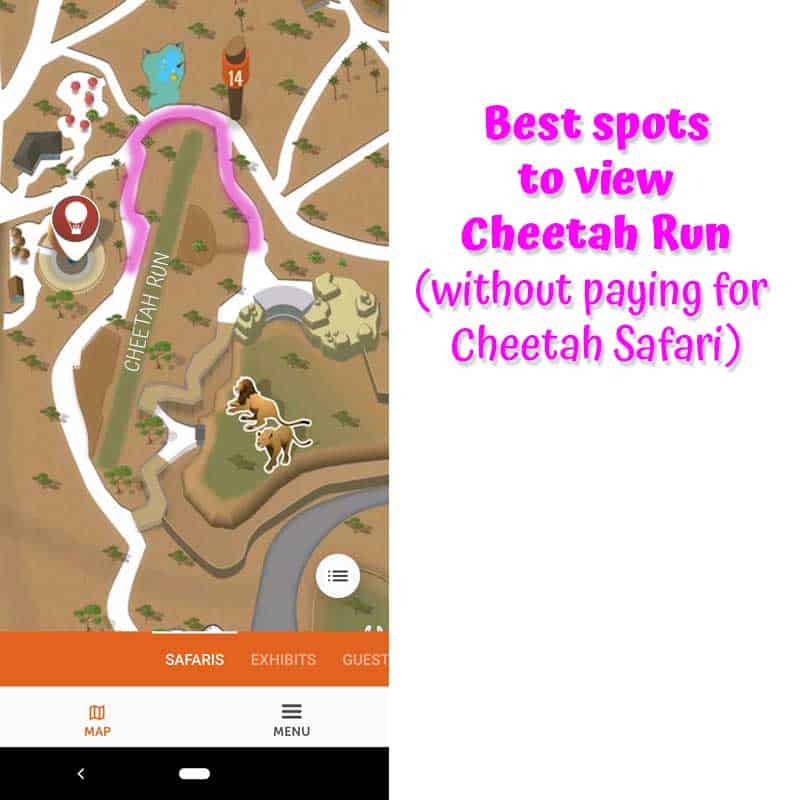 Here are some of the best Cheetah Run viewing locations if you aren't in the paid Safari: 
On the bridge across from the Savanna Cool Zone. The kids can play in the water while you wait
Below the Balloon Safari, along the walk to the Africa Tram close to the bridge. The sun will be at your back. And during the summertime that's a blessing.
On the other side of Shiley's Cheetah along the path to Lion Camp. Again, close to the bridge. There are some shady spots here by the trees.
Animal Encounters
Animal Ambassador Stage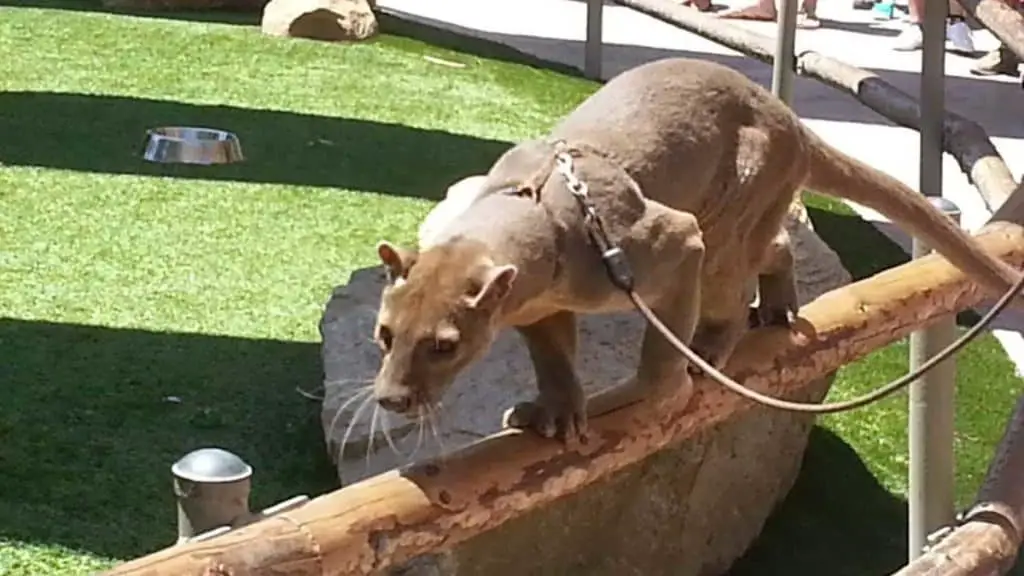 The Animal Ambassador Stage presentations are free with your admission. They are your chance to view some species that may not be on exhibit. The stage is located in Safari Base Camp close to the park entrance. The Ambassadors come out from the park's opening to noon. And then again starting at 4:00pm to when the park closes.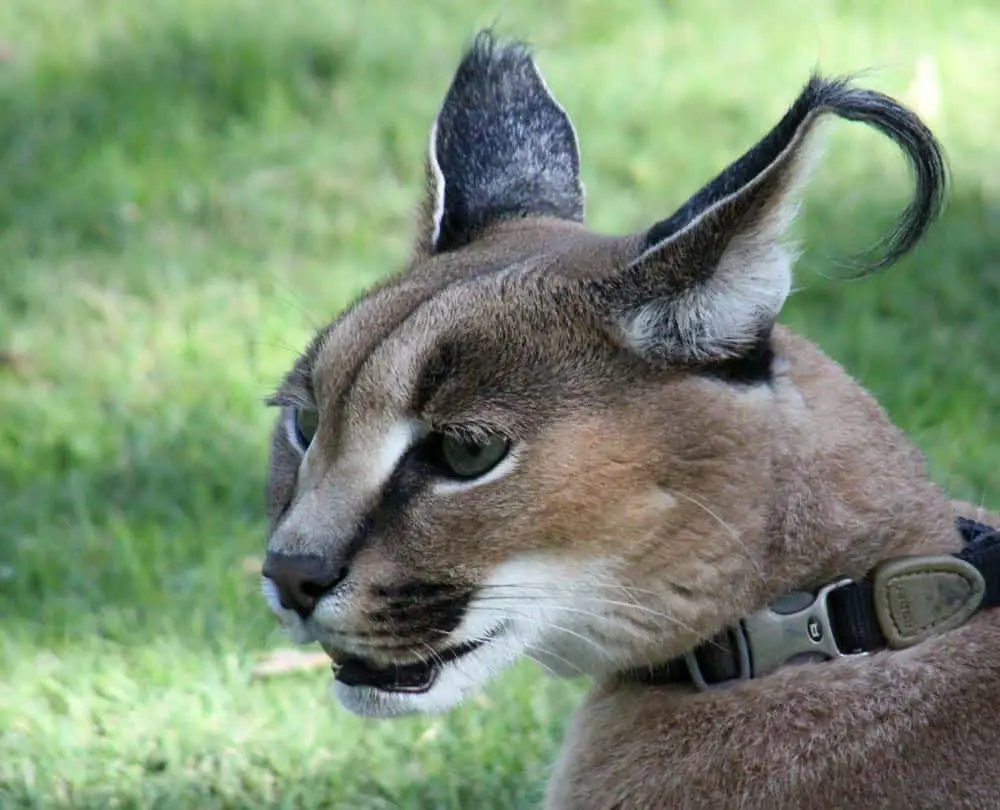 The more spectacular Animal Ambassadors are usually brought out closer to noon. At that time you're more likely to see their BIG python "Julius Squeezer", high-jumping servals & caracals, and sometimes even cheetahs. 
Near Benbough Amphitheater (Animal Encounter)
We've seen a lot of cheetahs at this free presentation which takes place in Gorilla Forest. It only lasts 15 minutes, but it's a more informal, intimate setting so you get a more up-close view. If you're reluctant to ask your questions in large crowds, this may be the perfect place for you to get some answers. 
Lawn at Okavango Outpost (Animal Encounter)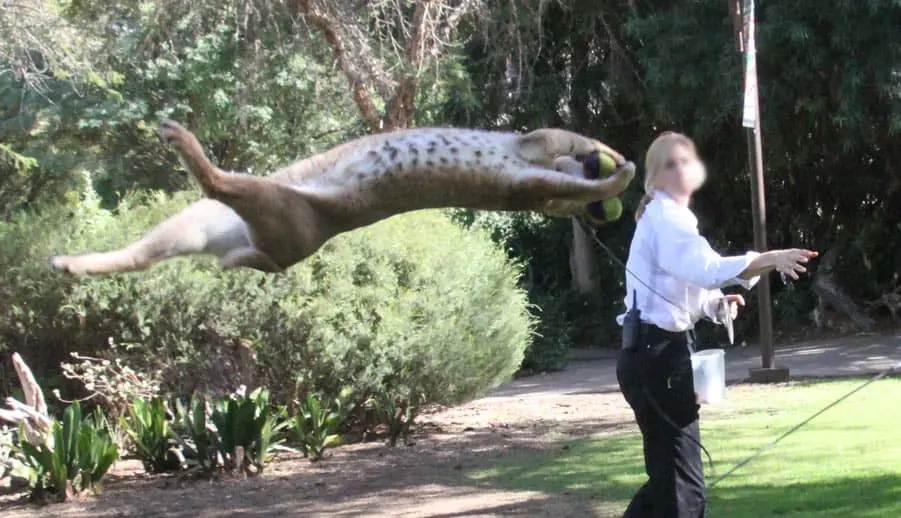 The animal activity on the Lawn at Okavango Outpost is another, more informal free edu-tainment experience. It only lasts 15 minutes, sometimes a bit longer depending upon the animal. But it's a wonderful photo opportunity. It's usually uncrowded. Bob has gotten some great photos of leaping caracals here.
8 Types of Safari – Premium Paid Experiences
Here are the eight types of premium "Safari" tours/experiences offered at the San Diego Zoo Safari Park. Most of them have several different options. That means that there are more than 30 different types of Safaris to try at the Escondido wild animal park. 
It can get confusing.
I'm going to give you just the basic outlines below. If you're interested in reserving one of the safaris check out my guide to choosing the best San Diego Safari Park tour for you and your family. The summary chart on that page includes prices, age limits, and trip durations which will help make your decision easier.
Balloon Safari
Fly 400 feet above the park and the picturesque San Pasqual Valley. Best to ride this between opening and noon because it can be grounded because of the strong afternoon winds. Check my balloon safari review for prices & more details. 
Behind the Scenes Safari
Tour areas that are off-limits to most park guests. Get an insider's view of the park while exploring the nighttime 'bedrooms' of various animals like platypuses, elephants, tigers, rhinos, kangaroos & cheetahs, feed okapis and see the veterinary center. You can find more information including prices in my Behind the Scenes Safari review.
Caravan Safari
Take a shaded truck with a knowledgeable guide into the park's huge Asian and African field exhibits. See herds of antelope and other animals up close. Taking stunning animal photos is EASY. Sometimes it's hard to know where to point your camera first. The best part is that you frequently have opportunities to feed giraffes and rhinos. Best. Selfies. Ever. For more info including prices read my Caravan Safari review. 
Cart Safari
View herds of giraffes, rhinos, antelope from the comfort of a 9 passenger cart. Your driver will fill you in on the park history, weird animal facts and answer your questions about animal care and conservation. It's a more relaxed ride than the Caravan Safari. There are great animal photo opportunities, especially when your driver offers enrichment items or treats to some of the wildlife. Find out more about the two types and prices in my Cart Safari review.
Cheetah Safari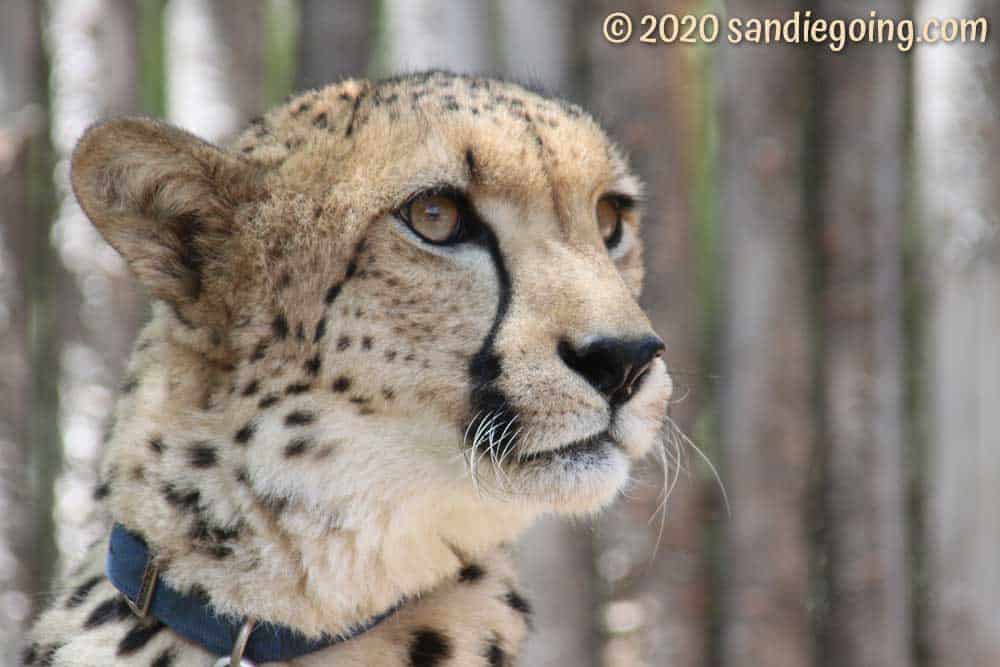 Get the best views of Cheetah Run. Have a close encounter with another African Animal Ambassador beforehand. Then have a meet & greet with the spotted sprinter after. Take home great photos of you with a cheetah and wonderful memories. Discover more details including price in my Cheetah Safari review.
Flightline Safari
If you or your kids are adrenaline junkies, this is the safari for you! Soar over the park's open wildlife fields like a condor. It's an exhilarating ride over beautiful scenery and animals. Training and practice provided. Find out about prices and more in my Flightline Safari review.
Roar & Snore Safari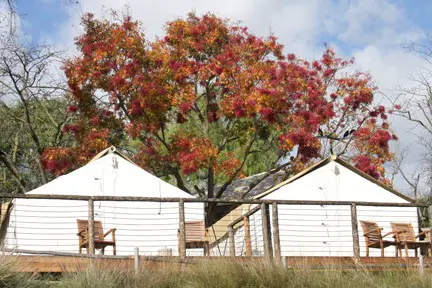 My personal favorite. Spend the night at Safari Park. You sleep in tents overlooking the Africa Plains exhibit. The location's sandwiched between Elephant Valley and Lion Camp. You fall asleep to the low muttering (and sometimes trumpeting) of elephants and rise to roaring lions. Good food. Great keeper talks. And s'mores around a campfire. I've put more details about prices and what to expect in my Roar & Snore Safari review.
Ultimate Safari
Customize your Safari Park experience. Go behind the scenes. Meet animal ambassadors up close. Do it all with your own personal guide. And yes, they feed you too. Find out all about prices and what you can do in my Ultimate Safari review.
Closing Thoughts
I hope that you now have a better idea of what types of tours, attractions, encounters and entertainment that you get with your entry ticket. You can have a wonderful time and fill a whole day (or more) with just the activities that you get with your San Diego Safari Park admission ticket.