Hi, I'm Nancy Ulrich, the founder of SanDiegoing.com. I live in San Diego and love it. Come explore "America's Finest City" with me from art museums and beaches to zoos.
San Diego is so much more than just a nice place to work on a tan. Yes, there are at least 31 officially designated beaches according to the San Diego Tourism Board. But thinking of San Diego as just a beach city is like ordering a fresh fish taco from Mike's Taco Club and only eating the tortilla. You're missing SO much!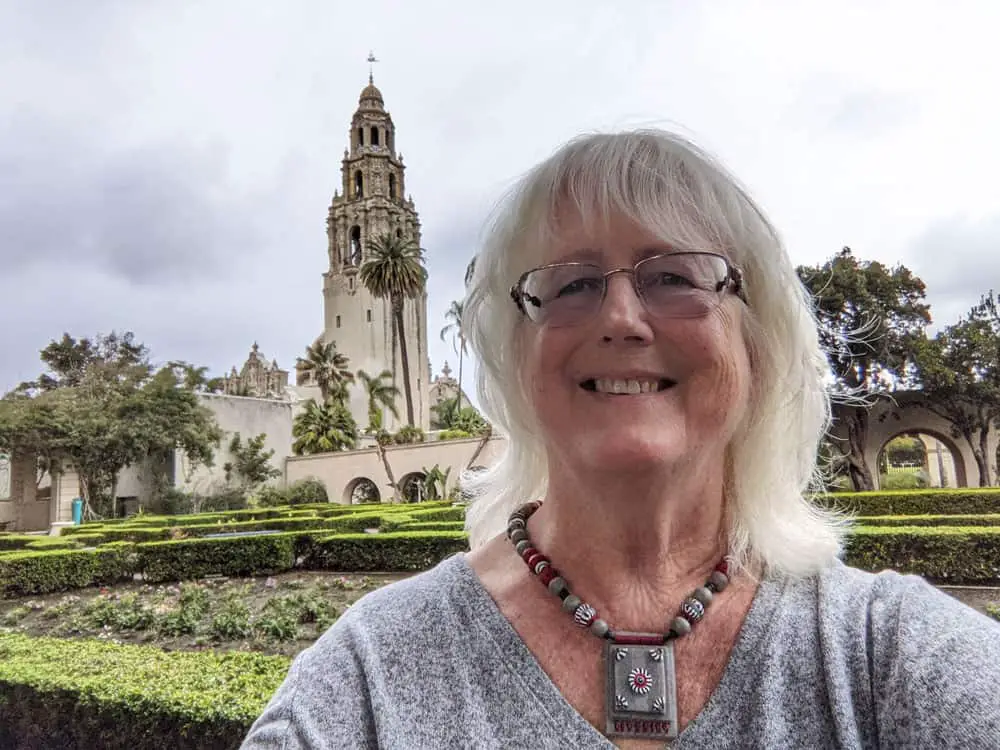 Start with San Diego's huge Balboa Park. It's bigger than Central Park in New York. Not just a place for physical activity, it's a playground for your mind as well with 17 museums, gardens, the Old Globe theater, and the world-famous San Diego Zoo.
Then move on to Old Town for heaping helpings of history, food, and shopping! You'll love playing in LEGOLAND in Carlsbad almost as much as your small kids will. Smile as you hear your jaded teenager scream their lungs out on one of SeaWorld's wicked roller-coasters. Shop in La Jolla. Pedicab in the Gaslamp Quarter between pubs. See a gigantic dragon and dinosaurs in the desert.
I could go on and on about what I love in San Diego. And I will, on other pages of this blog.
Why did I create SanDiegoing?
I was embarrassed. We're talking about glowing crimson face mortification. After years of living in San Diego, I had a conversation like this…
Visiting relatives: "Hey Nancy, what should we do in San Diego today?"

Nancy: "Let's go to the Zoo."

Relatives: "We always do that. Is there anything else to do here?"

Nancy: "Um…"
They weren't being mean. They had just pointed out that I was living in one of the top 10 vacation destinations in the United States. And I hadn't bothered to explore it. What a wasted opportunity!
At that moment I resolved to thoroughly explore San Diego and expand my list as a gift to myself, my family…and now to you.
My Background
I moved to San Diego in 1979 from icy Minnesota with my parents and my younger sister. Within a week I concluded that I'd landed in paradise. I had that revelation while slurping a strawberry margarita in a bathing suit while sitting on the edge of an outdoor Jacuzzi. It was Christmas Eve. And I was astonished that my butt was not frozen to the concrete. 
After graduating from San Diego State University I moved 100 miles north to Whittier to be with my soon-to-be husband Bob. We worked and lived there for 28 years. 
But during that time I'd take any opportunity that I could to sneak down to San Diego. Mostly I enjoyed family time with visiting siblings and their families. During our last 7 years in Whittier Bob and I would travel to the Zoo or Safari Park almost every week on our day off. So I knew those attractions the best. But there was so much more to see!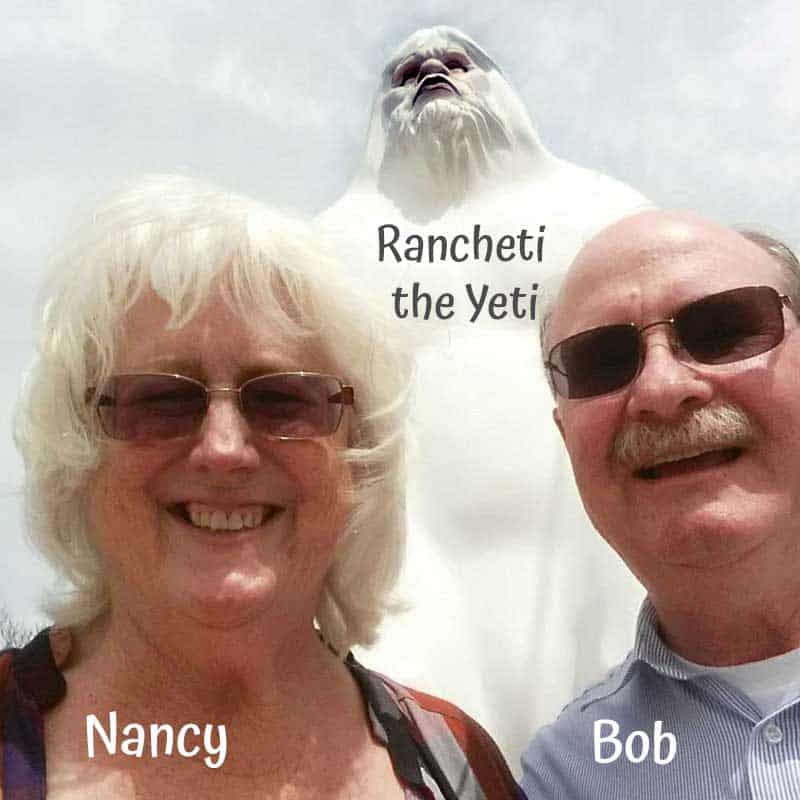 In 2012 Bob and I moved down to San Diego to semi-retire and care for my elderly mom. So I'm back living in paradise. And I'm having a fantastic time revisiting major attractions and discovering the new, quirky and strange all over San Diego County. 
What Else Do I Love?
My friends – including some who have lived in San Diego for 60+ years. Anytime I'm looking for an inside story about an attraction that only a native would know, they are there for me.
Creating with polymer clay (see my polyclay website here). And all the wonderful people that I've met as a member of the San Diego Polymer Clay Guild.
Dough – Making pizza and artisan bread
Cats – The bigger the better. I LOVE the Safari Park Tiger Trail!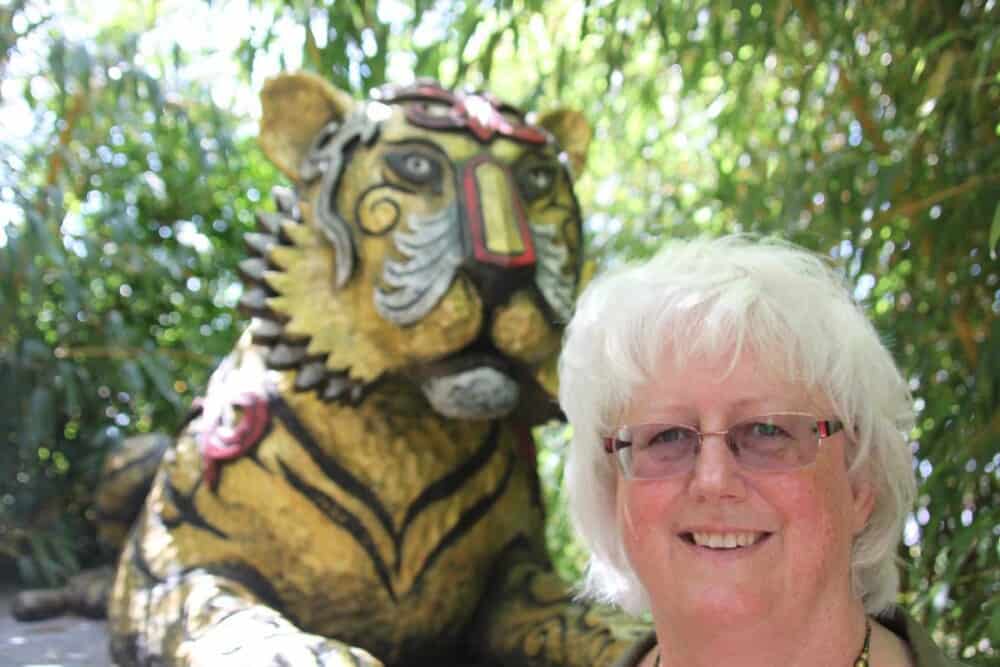 Altered images – Because sometimes life needs an edit…and a delete key. That explains why you'll sometimes see MY vision of San Diego in images on this website rather than straight "reality".
But enough about me…Let's Go SanDiegoing!