Oh no! Rain's forecast for San Diego Safari Park. Should you go? What's their rain policy? Can you still see elephants & other animals, the tours & shows?
San Diego Safari Park's worth visiting in the rain. Many animals are more active when it's wet. It's less crowded. Africa Tram waiting times are shorter. Cheetahs still run. Shows go on but may be closed in a downpour. Paid for a tour? If it's canceled you'll be contacted for a refund or reschedule.
There are actually some advantages to going to Safari Park when it's raining. There are also a few downsides. Read on to discover what you need to know to enjoy a rainy day at the San Diego Safari Park.
If you make purchases through the links in this post, I may be compensated. Read my Advertising Disclosure for more info. Thanks! ~ Nancy
*Save with a secret promo code on each San Diego Zoo or Safari Park 1-Day Pass. Go any day. Go directly to the gate. Click HERE to get your code, instructions & discounted tickets by email. By clicking the link above you agree to receive an automated email message. Valid only at aRes Travel, San Diego's local authorized ticket seller. Read my full privacy policy.
San Diego Safari Park's Rain Policy
San Diego Safari Park is open 365 days a week. Rain or shine. Call 760-747-8702 for information on restaurants that are open or closed and animals that are off-exhibit.
Rain Forecasts in San Diego Are Often Wrong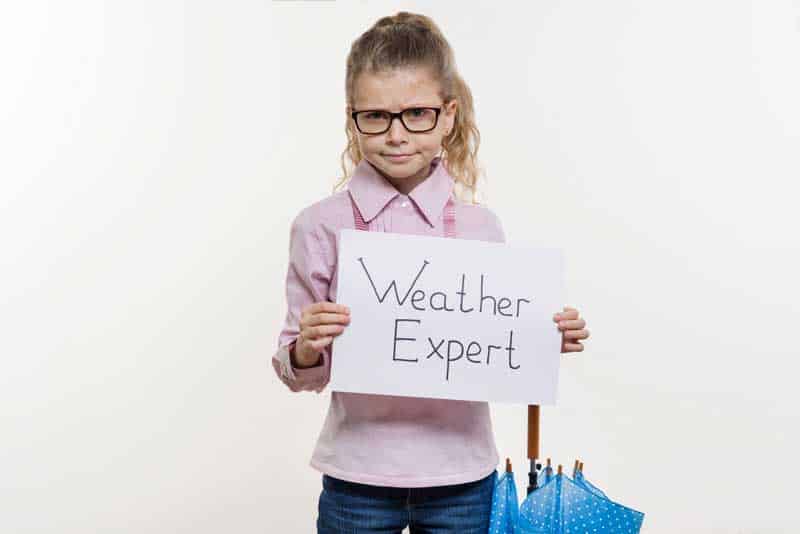 Precipitation prognostication in San Diego is an inexact science (I'm being generous here…). The TV meteorologist's "STORM WATCH" announced (with barely concealed glee) 2 to 4 days in advance in San Diego is often wrong.
Severe wet weather tends to veer north into Orange and Los Angeles counties. San Diego often gets a mild sprinkle when a deluge of biblical proportions has been forecast days before. 
If it's the day before or the day of, and there's still a 100% chance of precipitation, check the hour-by-hour forecast. They've become much more accurate in recent years. You may find that the hardest rain is supposed to happen when it won't interfere with your Safari Park visit.
If it's raining now and you're wondering if you should go, use some common sense. Stay where you are if you turn on the television and see reporters wading hip-deep at flooded street intersections, Order a movie and eat in. Also, some San Diegans don't know how to drive in wet weather. Their brains get soggy and they don't think to slow down. 
However, if you don't need a boat to get to Safari Park you can have a wonderful time.
Why Visit San Diego Safari Park in the Rain? (Here are 9 Reasons)
1) Many Safari Park animals like rain
They're more active because they're not feeling heat lethargy. But if you have your heart set on seeing a particular species call the Safari Park information line at 760-747-8702 before you go. Make sure that your favorite critters aren't off-exhibit due to the weather.
Are San Diego Safari Park elephants out in the rain? YES. Elephants love rain. They're like little kids. They splash in puddles, roll in the mud and throw it around. Watching them is TONS of fun, like docking with your inner child.
Rhinos, especially young ones LOVE the rain. Definition of cuteness; chubby baby rhinos scampering in the mud.
Cape buffalo don't like the rain much. They'll probably be sheltering under trees. But they're impressive as they glower at you as you go by in the Africa Tram.
Giraffes' long eyelashes look marvelous sprinkled with glittering raindrops. When they're out it the rain they tend to put their butts to the wind. Most will be facing in the same direction. It's rather eerie.
Tigers sit next to the windows in the rain. They like swimming, but would rather nap in a dry spot. The Tiger Trail exhibit was designed so that there are overhangs in front of the windows where the cats can rest out of the rain. The Sambutan Longhouse will also keep you dry as you take amazing close-ups and selfies with these regal cats.
Lions also sit close to viewing windows in the rain. They often lay with their HUGE feet against the glass on the faux rocks on the north side of their enclosure. Comparing the size of your hands to their feet is humbling. They also take shelter by the window close to the jeep. In both places, you can stay dry while spending quality time with some big kitties.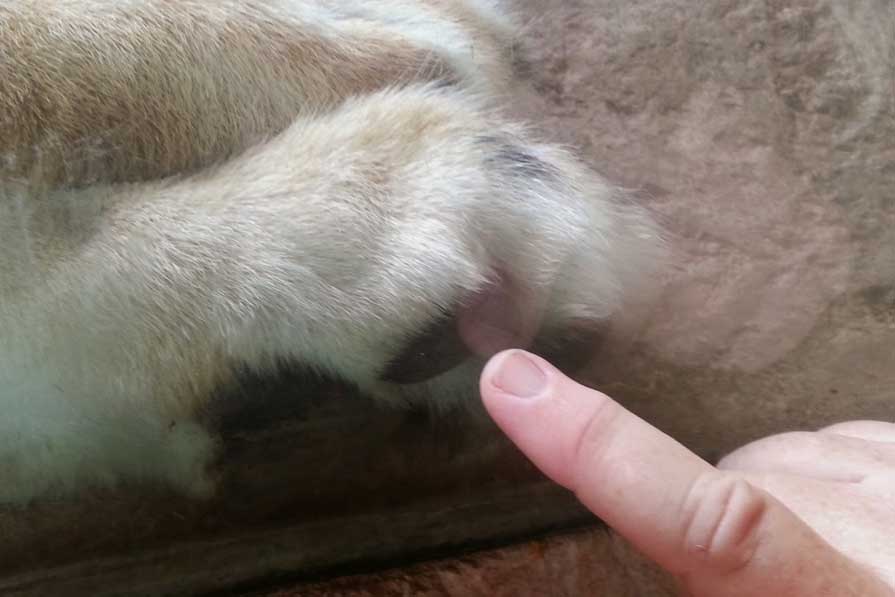 2) Shows and Keeper Talks go on
In mild drizzles and even light rains, you'll still be able to experience them. But all shows and talks can be canceled due to inclement weather or other conditions. 
The Frequent Flyers bird show
(Temporarily canceled due to avian flu)
It's a free-flying bird show and they don't want any of their birds blown off-course or lost due to severe winds.
Training Talk
(Temporarily canceled due to avian flu)
More free-flight birds. Again, the keepers don't want to risk harming or losing any of their charges.
Tiger Keeper talks – these 15-minute tiger interaction sessions usually take place at 11:45 AM. Tigers don't mind getting wet, and they do like their treats. But sometimes it's too wet for the keepers' comfort.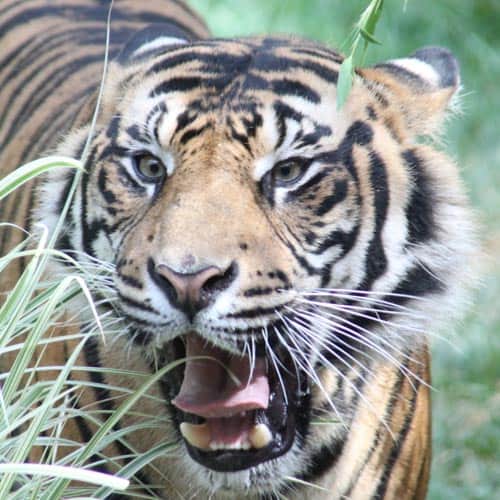 Also, thunder and lightning make kitties of all sizes skittish. Especially since thunderstorms are rare in San Diego. You can hardly blame keepers for not wanting to get their fingers close to an agitated 300-pound tiger.
3) Reserve a Tour or Safari Without Worry
If your paid Safari is canceled due to bad weather, you can either reschedule or get a refund. Your safety and that of the animals are the biggest concerns at Safari Park. 
The staff at the park works very hard to notify you of cancelations as soon as they know. They understand that many people have to travel almost an hour to get there. So they do their best to save you from making an unnecessary trip.
The very popular Caravan Safaris have canvas roofs on the trucks. So you don't have to sit still while being dripped upon if it is raining.
The following 3 attractions are sometimes shut down or canceled because of bad weather. You can reschedule or get a refund:
Cheetah Safari – Wet. Cat. Enough said.
Balloon Safari – Will close if it's windy. Sometimes this attraction closes down on bright, sunny days because of strong breezes.
Ziplines may not be operating. If the lines are too wet they aren't safe.
4) Sun Up Cheetah Safaris still happen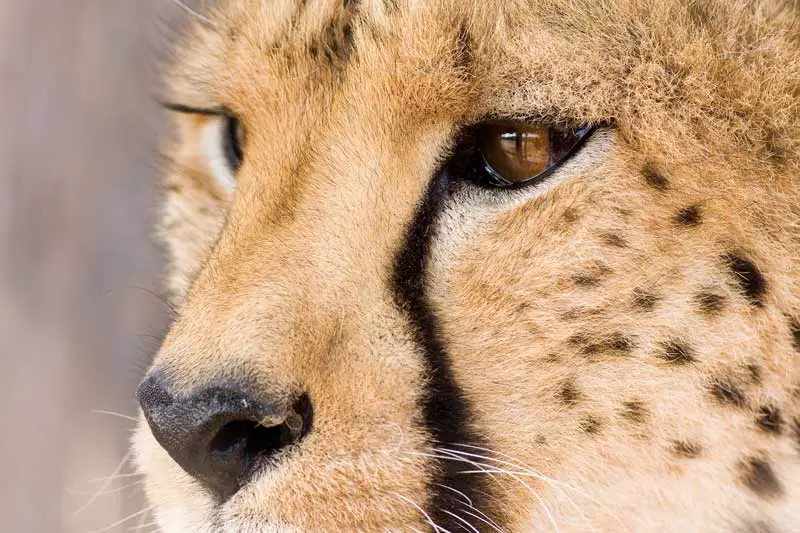 The free Cheetah Run has been suspended due to COVID. But you can still see a cheetah run at full speed in the Sun Up Cheetah Safari. It's brain-boggling and should not be missed. Light rain or drizzle doesn't stop cheetahs from hunting in the wild. And it doesn't stop the Safari Park's spotted speedsters from chasing a lure. But sometimes, being cats, they just don't feel like running in the wet. 
A heavy downpour is a different matter. Keepers don't want their cheetah to lose their footing and potentially injure themselves. That would be an accident happening at 60+ mph. That's not healthy whether you're in a car or if you're a running cat.
5) No raincoat? No problem!
If you didn't pack a raincoat or umbrella for your vacation don't let that stop you from seeing the animals. Purchase an inexpensive plastic rain poncho at Safari Park. Stop at the Safari Outfitters store on your left as you enter. One of the red-shirted (jacketed) volunteers will point you in the right direction.
6) No wait lines for the Africa tram
If it's raining there will be no wait lines. On sunny weekend days, you sometimes have to wait an hour or more to board the passenger cars.
And if you do have to wait a bit until the next tram arrives you will be under a roof. On very cool days the park has propane-powered heaters to warm those in the front row waiting to board.  
7) Super fast restaurant service
Call the Safari Park information line at 760-747-8702 to ask which restaurants they plan to open that day. Especially check to see if the upscale Watering Hole at Kijamii Overlook will be opening that day. And eating establishments at the park will close down if there's no one there. Ask one of the red-shirted or jacketed volunteers for more information when you get into the park.
Eateries that are most likely to be open are Thorntree Terrace, Safari Coffee Outpost and Congo Kitchen. They are all close to the entrance/exit and get the highest foot traffic throughout the day.
To help you choose where to eat, here's an article that I wrote on where's the best food at Safari Park.
8) You'll find a great parking spot
No need to pay for upgraded parking. You'll find plenty in prime row 3 and row 4 spots. 
9) It's a unique experience
Visiting Safari Park in the rain is an unforgettable experience.
It sounds different because the park is quieter. You can hear rhino & elephant feet swishing in the mud.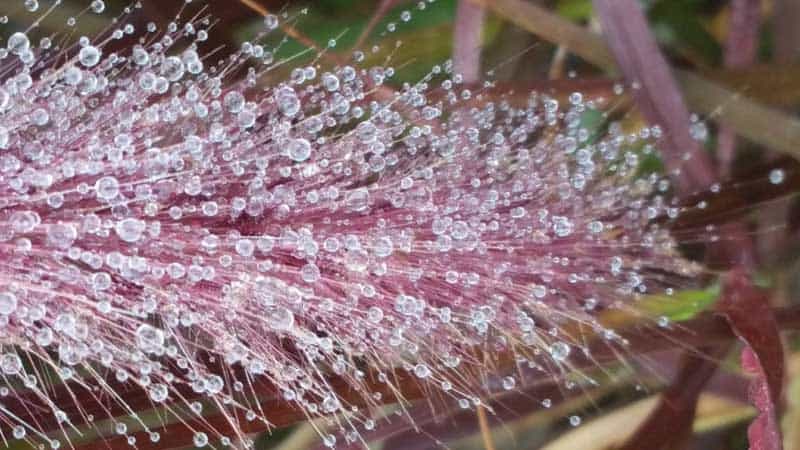 It looks like someone sprinkled diamond glitter on the flowers. And the foliage is all green and shiny. San Diego Safari Park is a world-renowned botanical garden as well as a first-rate zoo. And it is worth seeing just for the plants (along with the famous Balboa Park gardens).
It even smells different. The air in southern California usually has a slightly automotive taint. But that vanishes in the rain. You smell the growing things and the musty animal scents. 
Don't let a little rain keep you from having a wild time at Safari Park.
Now that you know that going to this attraction when it's wet won't be a waste of time and money, check out all there is to see and do at Safari Park. That page has a full summary of the activities, animal exhibits, shows, keeper talks, and Safari tours for you. So you can have even more fun exploring San Diego Zoo Safari Park in the rain.